A Diamond Approval That Is..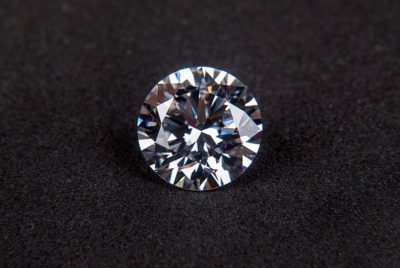 '
There are typically two ways to figure out how much you can get a home loan for: pre-qualification and then on to pre-approval. With the Diamond Approval we take it a step further to eliminate the unknowns and give you the utmost confidence when house shopping. A Diamond Approval could be worth its weight in gold, or well, diamonds when you're buying a home. So, what is a Diamond Approval? And, how does it differ from the traditional approval methods?
While shopping for a home may be the most exciting part of the process, serious buyers really need to start the process with a loan officer, not an open house.  
First, let's define the more traditional methods of starting a loan:
Pre-Qualification vs. Pre-Approval
If you've ever heard these terms before, you may be confused on the difference. Unfortunately, if you've been pre-qualified for a certain amount there is no guarantee you will be able to purchase a home for that amount. Let's take a look at the difference.
Pre-Qualified
This is often the first step taken when getting a mortgage, and it's often very easy. You supply us with your overall financial picture including your debt, income, and assets. We can evaluate this information and give you a general idea of what you can afford. While this is the easiest way to get an idea of your loan, it also holds the least amount of weight. It does not include a credit check and oftentimes will not allow you to get a contract accepted on a house.
Pre-Approved
This next step is a little more involved. You will fill out an official mortgage application and then come in to bring all the supporting documents. After evaluating the documents and checking credit, we can issue you a "Pre-Approval Letter". This will give you a conditional commitment for a specified loan amount. Which is much more powerful when home shopping.
What is the Diamond Approval?
With a Diamond Approval from Cornerstone Mortgage you have the maximum amount of negotiating power available. Not only that, getting a Diamond Approval will decrease the time it takes to close your loan.
With this method of pre-approval, we will still get all of the information required for a traditional pre-approval letter. But, your file will be fully underwritten for credit and income by one of our in-house Underwriters. This allows you to receive a hard approval for the maximum loan amount you qualify for.
This process also allows us to catch any potential issues with your credit or income before they become a problem. Also, presenting an actual Approval Letter with your offer on a house is a lot more compelling than a simple pre-approval.
The great news about this is that it is no more involved than a traditional pre-approval and it's absolutely free!
The Diamond Approval is only offered by The Doug Haldeman Team at Cornerstone Mortgage so be sure to reach out today to get yours!
Call/Text: (314) 472-DOUG (3684)
or
Email: [email protected]
Podcast: Play in new window | Download