Smart with Your Money
Doug Haldeman is focused on helping you become Smart With Your Money. The primary vehicle in which he accomplishes this is through his show, the Doug Haldeman Show on 97.1 FM NewsTalk. Doug has given the show the title Smart with Your Money because he wants every listener to to be exactly that. As a long-time veteran of the mortgage and real estate industries, Doug is focused on consumer advocacy. He believes that every consumer should take charge of their financial future, and the path to getting there is through education.
Doug and his co-host, Tammie, talk about money and fundamental financial principles on the show. Doug, Tammie, the team, and his expert contributors put together ever-growing educational content on this site to give consumers a reliable resource to educate themselves.
On the the Doug Haldeman Show, Doug and Tammie and their guests talk about a wide variety of money topics, including:
Responsible debt and standard of living management
Planning for the unexpected life events that create credit card debt
Proper mortgage selection
How to become financially free and debt free
Each topic is part of the larger picture of the mission Doug and his team are on.
Our mission is to raise the level of personal wealth and fiscal literacy in America, and to lower the divorce rate by reducing financial stress for couples." — Doug Haldeman
Doug Haldeman
Doug Haldeman is the host of the Doug Haldeman Show, a featured speaker and certified trainer for the mortgage industry, and a federal and state licensed loan originator (NMLS ID 298419). Doug is focused on educating consumers to promote financial literacy. He especially enjoys working with customers to develop a mortgage strategy that offers them the most advantages to reach their financial goals.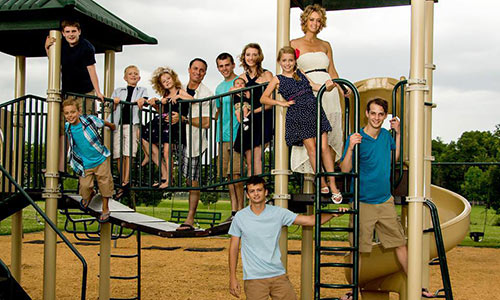 He is husband to his co-host, Tammie Haldeman. Between the two of them, Doug and Tammie have eight kids and one grandson. Both Doug and Tammie are dedicated to their family and leading their family through a strong example.
Doug was destined to become involved in advocacy, banking, and real estate. His family tree is bursting with pioneers who rose above the rest in everything they did, bringing the lowest of the low with them as they rose. Doug's family legacy is one of educating and giving everyone the tools they need to advocate for themselves and each other. He is proud to continue that legacy.
When he isn't busy educating consumers, he enjoys spending time with his family and juggling. He feels like he has the best job in the world when he gets to combine two of his passions—promoting fiscal literacy while juggling (check out that clip of him juggling on air with Tim Ezell).
Veteran of the Industry
With his mortgage industry experience beginning in 1996, Doug has a wide range of experience and knowledge. Additionally, he has extensive firsthand experience as a real estate investor. Doug has been recognized for his efforts, receiving the Presidential Award of Merit from the Missouri Association of Mortgage Professionals.
As a branch manager for Cornerstone Mortgage in St. Charles, Missouri, Doug focuses on educating consumers seeking a mortgage. He works with his customers to understand their full financial picture and to devise a mortgage strategy to fit their current and future needs. Doug believes choosing the right mortgage is vital to financial wellness and building wealth.
You can work with Doug to choose the right mortgage for your home. Whether you're looking at a new home or you're ready to refinance, contact Doug and his team today.
Buying a house is a difficult process for everyone, especially in the tough financial times we have today. Doug and his team worked hard to get me into a home and I'm not sure anyone else would have given as much effort. Thank you so much!
—Daniel B
The Team
Doug Haldeman may be the name listeners to the Doug Haldeman Show know, but his education efforts wouldn't be possible without the team behind the scenes.
His team is responsible for keeping things running smoothly. From helping callers to responding to emails to adding helpful information to the website to working with consumers step-by-step through obtaining a mortgage, the team is focused on helping people receive the information and services they need to take their next step toward financial wellness.
In addition to those who are there day after day contributing to Smart with Your Money's success, Doug's guests also contribute to the pool of helpful information with their contributions.
Tammie Haldeman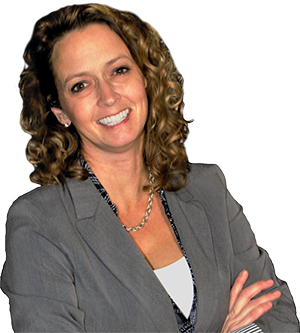 Tammie Haldeman is the co-host of the Doug Haldeman Show, Team Marketing Director, and Education Coordinator for Smart with Your Money. Wife to Doug, outdoor enthusiast, and mom and grandma, Tammie is passionate about helping others achieve the work-life balance they want. Tammie enjoys the flexibility her lifestyle offers and is dedicated to serving others, helping them to achieve the life that leaves them fulfilled and financially secure.
Tammie coordinates education opportunities for the team. She is especially skilled at listening, and she is able to listen for and identify the gap between where someone is right now and where they want to be in life. She believes that offering financial education starts at identifying the areas in which consumers need the most immediate help.
Also in charge of marketing for Smart with Your Money, Tammie uses her heart for people to better reach those who need financial and debt strategies in place to build their wealth.
Doug and Tammie enjoy talking about the financial challenges couples face and how to navigate through these challenges to take the stress off the relationship.
Bridget Martin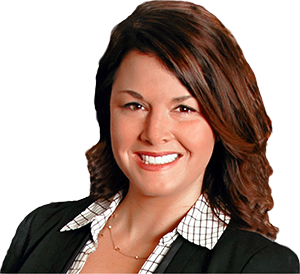 Bridget Martin has been in the mortgage industry since 2008, when the mortgage market was spiraling. She is a federally and state licensed loan originator (NMLS ID 36399). Since beginning in the mortgage industry, Bridget helped countless families and individuals secure the right mortgage for their specific needs.
As the Production Partner and Loan Officer for the Doug Haldeman Mortgage Team, Bridget's keen attention to detail serves customers well. She works closely with each customer, walking them through the entire process once she receives the loan application. She stays in contact with the customer to ensure that every question is answered along the way.
When she isn't hard at work, you can find her spending time with her two boys and husband, enjoying life and a nice glass of wine.
Derek Renfro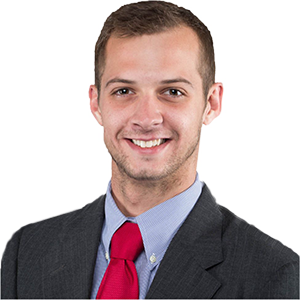 Derek Renfro is the Executive Producer for the Doug Haldeman Show, the Credit Repair Specialist, and the first point of contact for those ready to fill out a mortgage application.
Outside of work, Derek enjoys preparing professional-chef caliber meals for family and friends. He also enjoys the outdoors, concerts, and reading.
As part of the team, he works to help customers, affiliates, and sponsors in any way he can. He fields mortgage-related questions, and he is a federally and state licensed loan originator (NMLS ID 1512346). For those who need to repair their credit, Derek starts by learning more about the individual's current predicament and their future goals.
Derek is always interested to hear any show topic ideas from listeners. You can find Derek's and the team's contact info below in a downloadable VCF contact card. Or visit the contact page to fill out the form.
Appear on the Show
Are you an expert in an industry related to real estate or mortgage? Would you like to appear on the Doug Haldeman Show? Learn how to become a sponsor and appear on the show. Contact the team.