Contact Doug & the Team
Visit: 1120 Wolfrum Rd #201, Weldon Spring, MO 63304
Reaching a Nationwide Audience
The Doug Haldeman Show on FM NewsTalk 97.1 reaches thousands of listeners every Sunday from 4 to 5 p.m. Through his radio program and podcasts, he reaches a national audience of consumers who are interested in learning more about building wealth and taking a strategic approach to home ownership.
Appear on the Show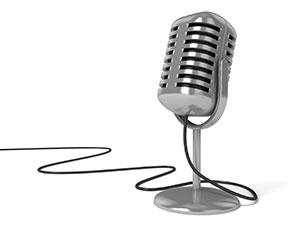 Would you like to reach Doug's listeners with your message? You can reach Doug's listeners with your message by becoming an expert contributor on the show. The Doug Haldeman Show's guest spots fill up quickly, though, so be sure to get in touch as soon as possible to get on the production calendar. Derek will send you all the details.
If you're a bit shy or you're not sure what you could bring to the show, don't worry: Doug has been hosting the show for quite some time with a wide range of guests appearing on the show. He will help you shine and keep the show on topic.
Questions about Money
Mortgages aren't simple, and neither is building wealth or eliminating debt. Do you have a question? Doug and his team would be happy to hear from you and answer your question. Just fill out the form.
If you're looking for an immediate answer, perhaps a few of the questions and answers Doug's team deals with most often will be helpful. Take a look.
When looking for a home to buy, how do I know what price range is appropriate for me?
There is a difference between affordability and approvability. You may receive approval for an amount that would translate to a mortgage that isn't all that affordable for you. Start with a budget, and see what amount you come up with when you include a mortgage payment that requires 25 percent of your net income (the amount you receive after taxes have been deducted). That's a good place to start. Then, contact Doug and his team to go over the big number and start the pre-approval process.
"It was an absolutely pleasurable experience.  We felt updated all the way, and the surprises we encountered were all positive.  How rare!"
—James and Denise
When should I contact a loan originator about a mortgage in the home-buying process?
Before you contact a real estate agent, contact Doug at Guild Mortgage. Taking this step first will smooth the entire process. A mortgage is the largest investment most people will ever make in their life. Start your investment off right by talking to a true mortgage professional.