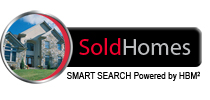 To stay informed about homes selling in your area, enroll for free in the nation's largest online home finding service.
Once enrolled you will receive an email once a month with all of the homes that recently sold in your area.
The entire team went above and beyond to make our dream of homeownership a reality. You have a customer for life.
—Corey J
* These fields are required.
Doug and Team are outstanding, knowledgeable, and customer focused!
—Deanne and Josh