5 Things You Need to Know When Shopping For a Mortgage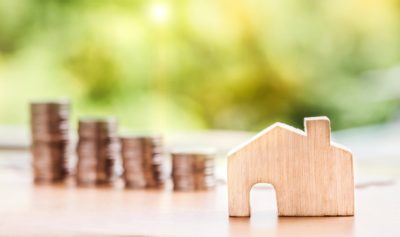 Today's real estate market is highly competitive. With that, homebuyers need all the help they can when searching for the right home at the right price. Once you find your ideal home, you'll want to move quickly to present a winning offer and close fast.
Having the right mortgage lender in your corner to finance your purchase is extremely important, and it can be difficult to decide who to go with. Buying a home is usually one of the largest financial decisions you will make, and needs to be treated as such. As a veteran of the mortgage industry, I'm surprised at how often people forget to do their homework in a rush to get an offer in.
You want to have a lender that not only offers competitive rates and fees, but is knowledgeable, available when you need them, and has exceptional service. Below are 5 things you need to know when shopping for a mortgage.
1. Think local.
Use a loan officer you might run into at the grocery store or a sporting event. These people know the area and the local housing market. They also tend to care a great deal about providing excellent service to the community. Ask someone you know who recently bought a home who they would recommend. Ask a colleague, financial adviser,  or a local business owner to help you write a short list of referrals. By using someone local you will know that you will get personalized service & you will be able to meet with them in person. A local person is also going to care about their reputation in the community and will work hard to maintain it by providing great service. Mortgages are inherently not easy to do, find someone you can trust with the largest debt you will likely take on in your life.
2. Don't skip the pre-approval.
In today's competitive market, many buyers skip this important step when they start looking for a home. A pre-approval allows you to confirm how large of a loan you can qualify for based on several factors. It also positions you to make a serious offer when you find the home you want to buy. For a pre-approval, the lender verifies the buyer's application information through income and asset documents provided by you or retrieved directly by the mortgage company. We've seen some homes go under contract in less than one week. To put yourself in an even better position to get the winning contract check out our article about our Diamond Approval process.
3. Do your homework.
With the increase in technology and the widespread use of the internet most of us do major research even with things as small as what's for dinner tonight. Your mortgage lender should be no different, and rate comparisons will be an easy and quick first step. With that said, you will want to look deeper than the initial rates, and find out more about closing costs, loan terms, and fees. It may require a conversation with a loan officer to learn more. Some lenders will claim to charge "no origination fee" or lender paid closing costs, but their online quote includes "discount points" in the the fine print or they charge a higher rate. Read online reviews on Google, Yelp, Zillow, or Facebook when evaluating lenders.
   4. Ask the right questions.
The internet is filled with "discount" mortgage companies with great rates, but often they are not able to quickly close your mortgage or offer you the level of service you should expect. Remember, just like anything else there is a reason they are offering lower prices. On the other end of the spectrum you have the large, national mortgage companies or banks that purport to offer both great service and value but in reality are not able to give you a competitive rate, and the service is not on the level you might receive from a local company.
With this in mind, it's important to do research before choosing a mortgage lender. You not only want to compare the rates but also the level of service each lender provides. When comparing rates, be sure to get the estimates on the same day as rates can change daily. When reviewing level of service, ask how quickly they can process your loan. Is their processing and underwriting in-house? Is the lender available to personally help you choose the right product and rate, or are you waiting on hold for "the next available representative"?  Do they make you jump through hoops just to get a rate quote?
Check their knowledge on the market and what drives interest rates:
What are interest rates based on?

The only correct answer is Mortgage backed securities or Mortgage Bonds, not the 10-Year Treasury.

What is the next economic report that could cause interest rate movement?

A professional will have this at their fingertips, and should be able to you what, when, and how it may affect rates.

What is happening in the market today, and what do you see in the near future?

Seek a professional who can answer this in layman's terms, and show you data to back it up.
5. Take the lead on selecting your lender.
Your real estate agent is a vital and important partner in finding and buying your next home, but it's important that you choose your lender rather than blindly going with who your agent recommends. Family and friends who have recently purchased a home, as well as trusted professionals who work with lenders can help steer you in the right direction. If you find a lender that wasn't referred by your agent, ask your agent to do a quick phone interview with the lender to be sure you're not missing anything.
Why does this matter?
When it comes down to it your mortgage is likely to be the single largest financial decision you will make in your life. Take the time to get it right, and find a lender who can do these 3 things: offer competitive rates, great, personalized service, and quickly process your loan without hiccups. Keeping these in mind will save you time, money, and major headaches.