From Renter to Homeowner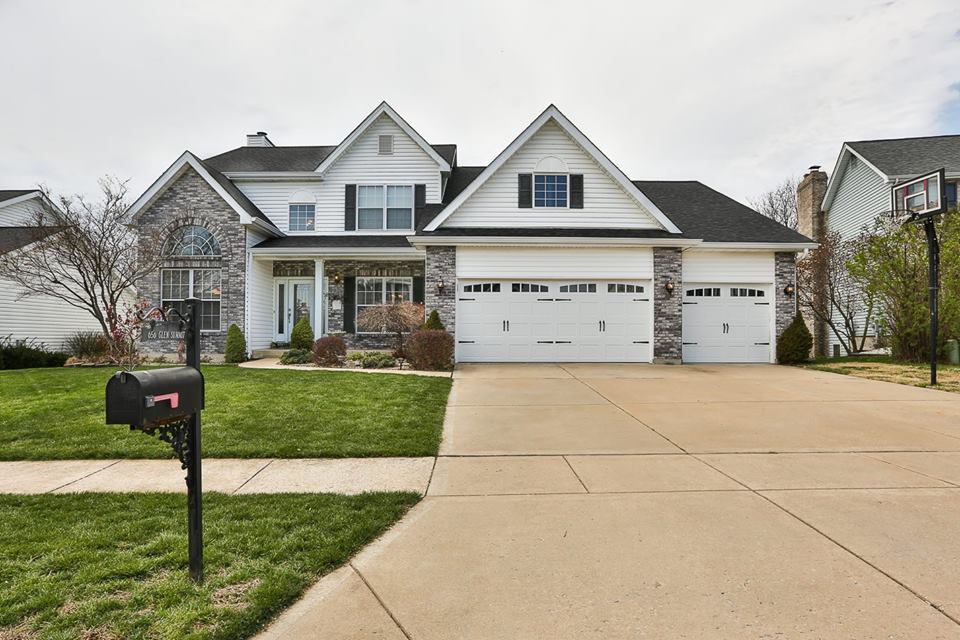 It's likely that buying your first home will be the biggest purchase of your life so far. Going from renting or living with family to being a homeowner is a big transition, and the process can be a little intimidating. You will no longer have a landlord to call on when something breaks, but homeownership is one of the largest vehicles for generating wealth. Let's take a look at the 8 steps to take before buying your first home.
1. Look at Your Cash Flow
Before thinking about buying your first home, you'll need to take a look at your entire financial picture. If you don't have a budget set up yet you will need to set one up immediately to begin to take inventory of your monthly money coming in and money going out. Be sure and take a look at your credit score while you are looking at your finances. Your credit score is a major influencer of the interest rate you will get.
It's easier to work backward from the payment your comfortable with than to work from the value of home you want. My rule is your total payment should be about 28% of your net income. Remember that your total payment includes not only the principal and interest, but taxes and insurance as well. Most online mortgage calculators don't factor this in, this is why it is important to speak to a professional to come up with an accurate payment.
2. Build Your Emergency Fund
We've spoken about emergency funds in the past, and they are especially important for a homeowner. If an appliance breaks or you have plumbing issues it is on you to fix it. These types of repairs can be costly, so be sure you have a good emergency fund going into the purchase. I recommend about 6 months of your house payment saved. So if your payment is $1000 per month you'll want about $6000 saved.
3. Have Your Down Payment
The old rule was always to put 20% down, this is so you can avoid a monthly mortgage insurance payment. However, you do not need to have that much saved. In fact, you can have as little as 3.5% on an FHA and even less in certain cases. There are also scenarios where you can put less than 20% down and still pay no mortgage insurance. This is a situation where you really need to speak with a professional early on to figure out what down payment is right for you.
4. Plan for the Unexpected
This is exactly what your emergency fund is for. Life rarely goes exactly the way we plan, so be ready for the unexpected.
You should always look at getting pre-approved early in the process. Here at Cornerstone Mortgage we take it a step further with the Diamond Approval. This is where we fully underwrite your file for income and credit before you start searching for a home. Doing this we are able to give you a commitment letter, this lets the sellers know you are more serious than any other buyer.
6. Choose a Realtor
Your realtor is someone who is on your team through your real estate transaction. Be sure and choose the right one, because the wrong realtor can cost you a lot of money. We have vetted many expert realtors, and would love to introduce you. Just call or text me at (314) 472-DOUG (3684) and we will talk about what you are looking for and match you with the right realtor.
7. Get to Know the Neighborhood
You'll want to fully explore the neighborhood before buying it. Be sure and spend time driving from the home to your work, see what it's like at night or on the weekends. This is really a part of the home search part of buying a new home. We recommend using the Home Scout app, it has 100% of the MLS listings and your information is never sold, unlike Zillow or Trulia.
8. Put in an Offer and Close
Looking for a new home can be a draining process, especially in a seller's market. Once you find the home you like you might feel like going over the top with your offer. You should make a strong offer, but be sure and buy with your head not your heart.
The next step after your offer is accepted is working towards closing. This should be the easiest part of the process for you, but that depends on who you are getting your loan through. Our team makes sure to make the loan process as easy and smooth as possible.
Podcast: Play in new window | Download