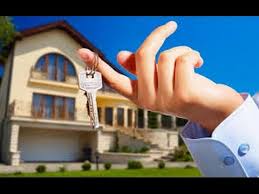 The real estate market has it's ups and downs.  When you are finding yourself in a "sellers" market you may be experiencing multiple bid offers and losing out to other buyers.  We have put together 8 tips to making any offer someone can't refuse to accept.
1.  Be preapproved before making the offer
Being preapproved shows the seller that you have your financial ducks in a row. Even better is to have your lender pre-underwrite your file, a more thorough process in which you provide all pertinent documents to your lender. Doing this puts you in the same league as all cash buyers.  With Cornerstone Mortgage the Diamond Approval process is the way to go to make your offer "the one".
2. Don't Lowball
 You can haggle at flea markets, farmers markets and garage sales.  If you attempt to negotiate on a house probably won't help you get to the closing table in a hot market.  You can offer listing price or higher if the comparables support a higher price.
3. Decrease Your Contingencies
Although you should go in with a strong offer, money isn't everything, and it doesn't always buy a seller's happiness. If money's been your only focus until now, change your game plan by waiving some contingencies.  If you are pre-approved you can waive the finacing contingency.  Keep in mind if the appraisel comesin low, you must come up with the difference in cash.
Another contingency is to shorten the inspection period.  Don't ask for 14 to 30 days. You can also waive an inspection but this is typically not recommended unless you are an experienced home buyer.
4.  Add an escalation clause
If you think a seller will get more than one offer, you can help ensure yours will be the one picked by having your offer automatically increase by a predetermined amount.  *Note that if the escalation clause is triggered, sellers generally have to disclose the competing offer to keep things honest.
Example: Let's say you offer $400,000 for a home with an escalation clause of $5,000 capping at $430,000. If someone else offers $410,000, your offer will automatically escalate to $415,000, beating that other offer. But if another offer comes in higher, such as $450,000, and your cap is $430,000, you would be out.
5. Offer to pay for closing costs or home warranties
Negotiations can include more than just the sale price of the home. There are costs involved with the closing process, and in a hot market, you can use those costs to your advantage by offering to pay them yourself. And here's another option: Don't ask for a home warranty.  That is, on average, a $500 savings to the seller. And who wouldn't appreciate that?
6. Write a personal letter to the sellers
Even if the sellers have a bidding war on their hands, it can still be difficult for them to part with the home they love, the home where they have made many happy memories. Sellers with an emotional attachment often want to know that the new owners will cherish the home as much as they did.  Many times, buyers can appeal to the sellers on a personal basis, acknowledging the care the owners have taken with the home and expressing their desire to continue along that same path.
7. Get creative
When trying to get your offer accepted, it can pay to be creative. "Are you an artist? Maybe paint a picture of the house and give it to the seller with your offer. Think out-of-the-box it seems to always hit home. But at the end of the day, your offer has to stack up financially too.
8. Be willing to wait
When you get too invested in one particular home, you might overbid. Sometimes it's best to step back and evaluate the situation. There are thousands of homes out there. If you wait for all the excitement to die down, you might just get the house anyway. Many high bidders back out during inspection. The lower bidders may get a second chance at a more appropriate price.
Podcast: Play in new window | Download