Decrease Debt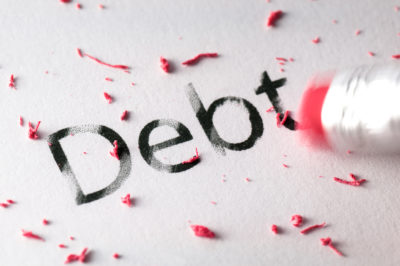 The ideal scenario for people is to start with a fresh slate, decrease debt and still meet your monthly obligations. Defining your needs and wants is a great place to start.  Unfortunately, this isn't the case for most people.  I know this story all too well.
I grew up in a trailer and thought that success was going to be when I had a million dollar house and nice cars.  Through buying real estate and owning a mortgage company I was able to achieve my dream of success.  I bought a million dollar home in St. Charles County that was 8000 square feet.  I had a Lexus and an Escalade.  I bought that dream home at the end of 2005, the value never went higher, and my income only went down.
Having learned these the lessons the hard way made me appreciate what I have more. Now, I can pass on my experience to you.
Here are some of the top strategies I learned to decrease my debt:
The first thing you will want to do is create a budget. Check out our post on Budgeting Made Easy, you'll have to figure out your wants vs. needs, but it's still important to budget in some wants. The hardest part about the budget is sticking to it, but when you see your debt start to decrease and your savings increase the hard work will all be worth it.
You also will want to follow the principles of Paying Yourself First, and creating an Emergency Fund. Some of these strategies will assume you have an emergency fund started. (It's ok if you don't, an easy way to build one up is to reduce your monthly spending!)
Let's dive into the Top Strategies to Decrease Debt:
Cars
Having been a loan officer for over 20 years one of the biggest debt loads I see are cars. Cars are perhaps one of easiest ways to watch your hard-earned cash go out the window, with very little return. Many people overspend on what is likely the biggest depreciating asset we all have.
I recommend buying a used car, maybe 2-5 years old, and paying cash for it if you can. The other tip is to drive it longer, avoid buying a new car every couple of years, and you won't be paying sales tax every few years. If you have to purchase the car with a loan you will want to ask yourself a few questions, and I'm going to give you a tip on how to pay cash for your next car.
First, ask yourself how long until you have the car paid off. Then, once it is paid off how long do you think you can drive it after? Now, how much will you spend on your next car? Ok, now I'll give you an example of how to pay cash for your next car.
ex: Let's say you will be able to drive the car for 3 years after you have the loan paid off, and let's say you will spend $15,000 on your next vehicle. You will need to save about $417/month for those 3 years after the loan is paid off to pay cash for the next car.
There are many other benefits to buying a used car like lower insurance premiums, and lower personal property tax.
Insurance
Insurance is another big monthly cost, and if everything goes right you'll end up paying more in premiums than the insurance company pays out. I mean no one wants accidents to happen, but that is why insurance is there. As you are building up your emergency fund, you can begin to raise your deductibles, I recommend taking a look  at this yearly. I also recommend shopping insurance every few years, it's unlikely that one provider has the best rates every single year. Next, is to speak with your insurance agent and figure out what areas of your insurance are unnecessary and cut them out.
Cable/Internet
If you haven't cut the cable I advise to do so as soon as you can. When I cancelled mine, the kids threw a fit, but they were soon over it. By switching to Netflix and other streaming services, I've saved thousands per year. When you do switch to a stand alone interest service, the provider will often give you an introductory rate. I make sure to call them each year when the rate is about to expire and threaten to cancel to negotiate the rate back down.
Food/Groceries/Shopping
Avoid buying brand name products on everything you purchase. Many times the generic brands will be just as good/effective, and they cost a fraction of the price. Keep on the look out for sales or coupons on items you purchase often. Shop at consignment shops, Goodwill, or Plato's Closet for nearly new clothing at a low cost.
These are just a few of the strategies to decrease debt, to hear the full list listen to the audio below!
Podcast: Play in new window | Download