Steve Clark: Current Real Estate Market Tips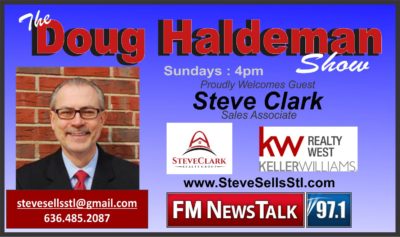 We have Steve Clark from Keller Williams Realty to explain the current market situation and what buyers and sellers can do to set themselves apart. Steve spent 30 years in the retail industry before setting his sights on real estate. Working in management for a large sporting goods retailer, Steve was able to hone his customer service skills. Steve says he easily adapted to real estate and it was really a natural fit.
Steve recently won a major award from the St. Charles County Association of Realtors. We wanted to pick his brain on what he thought buyers and sellers can do to set themselves apart in today's market.
Seller's Market
You may have heard this term thrown around, but what does it mean? Very simply, a seller's market is one in which there are more buyers looking for a home than there are homes on the market. It all comes down to supply and demand.
Selling in a Seller's Market
If you've been contemplating selling your home, now is the time to do it. Steve recommends getting the home on the market yesterday. With appreciation going up and a strong number of people looking to purchase you could get a good chunk of change for your property.
Steve also says if you're looking to sell, you should be looking for your next property right away as well. You'll want to start working with an agent right away to plan your purchase, as well as your listing.
Buying in a Seller's Market
Even though it is a seller's market and buying will be very competitive. It's also very attractive because interest rates are historically low. It's likely we will see interest rates continue to trend upward over the coming years, so it is wise to get ahead of that trend and save yourself money. Now, you've decided to buy, but what should you consider before jumping in?
Steve recommends talking to a lender first because your offer may not even be considered if you don't have a pre-approval letter. Even better, talk to me and I can walk you through getting a Diamond Approval and take it a step further.
Not Making Your Best Offer
We have a strong urge to pay as little for something as we can. However, in a seller's market the competition is fierce and you must step up to the plate with your strongest offer first.
Not Working With The Right Agent
As I've said it can be a tough market out there for buyers. It can be tough to find the home that you want and when you do it could be under contract before you  can ever make an offer. That is why working with the right agent is crucial. Working with an agent that doesn't understand your needs or the current market situation can lose you your dream home.
If you are looking to buy or sell a home you can contact Steve Clark at (636) 485- 2087 or visit his website at SteveSellsStl.com
Podcast: Play in new window | Download