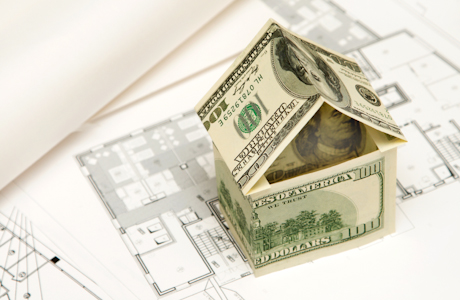 Paying Cash For Your Home
Everywhere you turn, you hear how bad it is to carry around debt. So naturally, it's logical to think that buying a home with cash – or sinking as much cash as possible into your home to avoid the massive debt associated with a mortgage, is the smartest choice for your financial health. But paying cash for your home may not be the best plan.
But there's a lot to consider when contemplating purchasing a home with cash versus obtaining financing via a mortgage.
Paying Cash For Your Home May Not Be The Best Plan: Audio File
What You Lose
1. You'll be tying up a lot of money in one asset class. If the cash required to buy a home outright represents most of your savings, you'll be bucking one of the hallowed rules of personal finance: diversification. What's more, in terms of return on investment, residential real estate has historically lagged well behind stocks, according to many studies. That's why most financial planners will tell you to think of your home as a place to live rather than an investment.
2. You'll lose the financial leverage a mortgage provides. When you buy an asset with borrowed money, your potential return is higher – assuming the asset increases in value. For example, suppose you bought a $300,000 home that has since risen in value by $100,000 and is now worth $400,000. If you had paid cash for the home, your return would be 33% (a $100,000 gain on your $300,000). But if you had put 20% down and borrowed the remaining 80%, your return would be 166% (a $100,000 gain on your $60,000 down payment). This oversimplified example ignores mortgage payments, tax deductions and other factors, but that's the general principle.
It's worth noting that leverage works in the other direction, too. If your home declines in value, you can lose more, on a percentage basis, if you have a mortgage than if you had paid cash. That may not matter if you intend to stay in the home, but if you need to move, you could find yourself owing your lender more money than you can collect from the sale.
3. You'll sacrifice liquidity. Liquidity refers to how quickly you can get your cash out of an investment if you ever need to. Most types of bank accounts are totally liquid, meaning that you can obtain cash almost instantly. Mutual funds and brokerage accounts can take a little longer, but not much. A home, however, can easily require months to sell.
You can, of course, borrow against the equity in your home, through a home-equity loan, home-equity line of credit or reverse mortgage. But, as financial planner Garry points out, all of these options have drawbacks, including fees and borrowing limits, so they aren't to be entered into casually.
4. Tax Deduction.  Mortgage interest is only tax deductible on "acquisition indebtedness".  This is the amount of money you borrow when you buy a home.  You can deduct the interest on a mortgage up to $1 million plus $100,000 in home equity.  **This information is true as of 05/29/2016
The Bottom Line
Paying all cash for a home can make sense for some people and in some real-estate markets, but make sure you consider the downsides as well as the upsides.
Podcast: Play in new window | Download