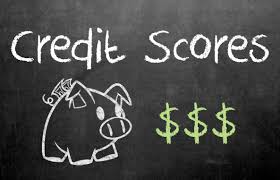 Credit Score Basics
A credit score is based on the information drawn from your credit report and there are many different individual factors that are used to determine your score.
Doug and Tammie go over some of these factors to help breakdown what your score is telling creditors.
What makes up your credit score?
Payment History: Makes up 35% 
Outstanding Debt: 30%
Credit History: 15%
Pursuit of New Credit: 10%
Types of Credit In Use: 10%
Audio: Credit Score Basics
If you would like the Credit Score Basic Chart fill out contact form below and be sure to add in the comments, "Credit Score Chart".  We will email it to you directly.  *Note: Your email is kept private we will not sell your email address.
[contact-form][contact-field label='Name' type='name' required='1'/][contact-field label='Email' type='email' required='1'/][contact-field label='Comment' type='textarea' required='1'/][/contact-form]
Understanding the breakdown of your credit score is half the battle. Improving and maintaing good credit is the other half.  Getting solid advice on how to do that can be a challenge.  Doug has coached many couples and individuals over the years.  He himself has climbed out of the worst credit score possible and made it back on top in record time.  You can do it to!
Call Doug today at 314-472-3684!
Podcast: Play in new window | Download