My Partner has Bad Credit; Can We Buy a House?
You've scrimped, saved, and made sure every bill is paid just to be in the perfect position to purchase a property. You've got great credit, but how about your partner? Eh, not so much. This is a very common issue that I run into on a weekly basis. Sometimes when a couple, married or not, is looking to purchase a home they run into the issue of one of them having bad credit. So, let's take a look at your options if this is the case and some other possible solutions.
My Partner has Bad Credit; What are my options?
*Be sure to listen to the audio at the bottom of the page*
  First, let's take a look at how a lender looks at credit.
On a joint mortgage application there will be two credit scores generated. The lower of the two scores is what is considered the determining credit score.
So, for example, if one person has a score of a 720 and the other has a score of a 640. 640 would be the score used on the application.
But, let's say that second person has an even lower score, which unfortunately would prevent the couple from being qualified.
Often what we'll try to do is get the person with good credit qualified based on just their income.
What if my income doesn't qualify on its own?
One option would be a non-occupant co-borrower.
This is basically a co-signer on the loan. Typically this is the parents of the borrower or another family member.
The co-borrower can be on the loan and use their credit score and income to help qualify the loan. As a non-occupant they are not required to live in the property.
This can be a great option, but a word of caution to the co-borrower: the loan will show up as a debt on a credit report. This can affect your ability to get other loans. Also, be absolutely sure the child or family member can and will pay their mortgage on time.
Credit Repair
One thing that I do, that I don't think many other lenders do, is offer free credit consultation for home buyers. I want to be your lender for life and put you in the best credit position possible.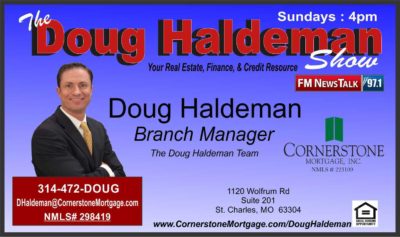 If you've been thinking about purchasing a home, but are worried about you or your partner's credit give me a call.  Call or text, (314) 472- 3684, you can also email me at [email protected]
*Listen to the audio below!
Podcast: Play in new window | Download