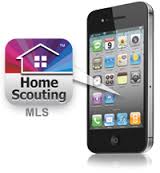 Home Scouting Makes Searching
For A Home Easy!
Doug Haldeman, Mortgage Strategist (NMLS: 298419) with Cornerstone Mortgage shares the free service with his listeners.
He and Tammie discusses some of the benefits of the Home Buyer's Scouting Report and how it is a great way for the consumer to shop for their next home or investment property.  There are so many great features available with this service.  Not to mention it has 100% of the MLS listings and we DO NOT sell your email to anyone.
If you are considering buying a home in the next 12 months be sure to visit the Home Search Tab above or you can download the mobile app on your phone.
Home Scouting Audio
Here's is how you can get started:
Grab your smart phone.
Go to the Itunes Store or Google Play on your phone
Search Apps by typing in "Home Scouting"
Downloand Home Scouting App
Once downloaded open app and enter

VIP code DougH

(not case sensitive)
Begin searching for your next dream home
With this app you will have acess to 100% of the listings available to purchase where Zillow and Trulia fall short with only 70% of the listings on the market.
Podcast: Play in new window | Download