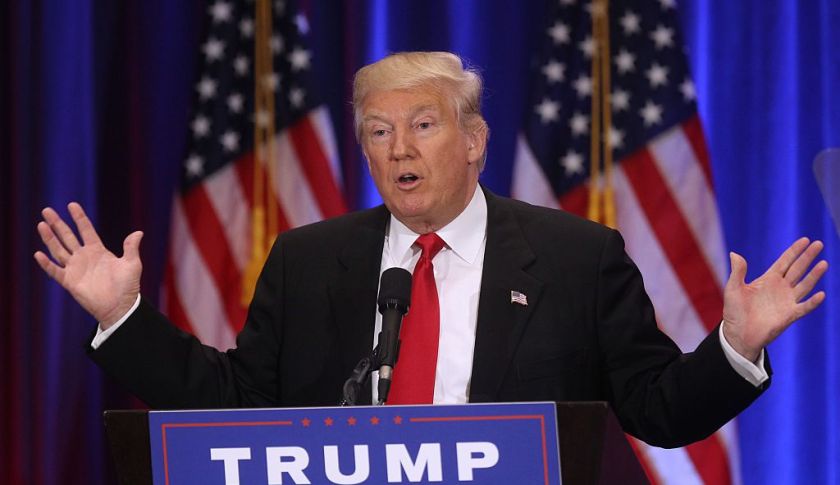 There are a lot of issues that Mr. Trump will need to address during his presidency.  The key is to understand how will Trump effect the US.
How will Trump and Congress get along?
Republicans have control of the White House, the Senate and the House, but that doesn't mean he will have an easy time on Capitol Hill. The GOP was badly fractured throughout the primary and general election season, as Trump insulted his way through 17 Republican opponents.
Several big names in the party, including former Florida Gov. Jeb Bush, Ohio Gov. John Kasich, Arizona Sen. John McCain and 2012 nominee Mitt Romney refused to support Trump, and House Speaker Paul Ryan would not campaign with him. Trump will have to build support with his former opponents to push his populist agenda into law.
Health care will be a growth sector
The health care sector is perhaps the single biggest beneficiary of a Trump presidency, though not necessarily because of anything he will do for it. It's more the fact that Hillary Clinton won't be calling the shots that has investors feeling bullish. Clinton had called out the health care sector specifically for its price-gouging on life-saving drugs, and outlined plans she would take to prevent price-gouging.
The Health Care SPDR ETF (XLV), which tracks health care stocks in the Standard & Poor's 500 index, rose about 3 percent on Wednesday after Trump's victory. Gilead Sciences (GILD) and Regeneron Pharmaceuticals (REGN) were two standout performers in the sector.
The financial sector flexes its muscle.
Given the perception of Clinton as a friend of Wall Street, one might expect bank stocks to plunge after Trump's victory. However, financials and health care were the two top-performing sectors in the immediate wake of Trump's surprise win.
The fact that he is a billionaire New York businessman who's worked closely with large banks his entire career in the private sector may have something to do with that. In fact, it's likely Trump will take a more hands-off approach to Wall Street regulation, as he's spoken before about repealing Dodd-Frank, the most significant piece of financial legislation this century.
Oil and mining companies are hot – for now
Trump campaigned on a promise to support American jobs, particularly in the domestic oil and coal industry. So while major foreign oil providers such as BP (BP) and Royal Dutch Shell (RDS.A) were essentially flat on Wednesday, smaller companies such as Valero Energy (VLO), Kinder Morgan (KMI), Williams Companies (WMB) and Newmont Mining Corp. (NEM) were all beating the market.
Look for domestic energy companies to do well in the Trump administration – if he is able to uphold his campaign promises.
Interest rates may hold fast, again
The Federal Reserve, once widely believed to be gearing up for an interest rate hike at its December meeting, will likely rethink that decision after Trump's surprise victory.
Although the U.S. stock market erased all of the early losses it racked up when it first became apparent Trump was going to win, a Trump presidency still brings huge uncertainty along with it. The Fed will want to have some idea of how the Trump administration will handle things like international trade, geopolitical issues, the U.S. energy industry and the national debt before blindly raising rates because it feels overdue.
Gold is a better option now
Gold faces modestly better prospects under a President Trump than a President Clinton, at least in the short term.
The precious metal is often seen as a hedge against uncertainty, and there's plenty of that to go around with a first-time politician coming to the White House. Another tailwind for gold is the Federal Reserve's increased likelihood of keeping rates lower for longer – rising rates tend to pressure the price of gold, as gold reserves don't pay any sort of dividend.
The SPDR Gold Trust (GLD) and VanEck Vectors Gold Miners ETF (GDX) each advanced after Trump's win, with GDX soaring 5 percent.
Gun stocks are vulnerable
Wall Street is rebounding, but you wouldn't know that looking at the major gun stocks.
Sturm Ruger (RGR) was down 12.6 percent Wednesday, while Smith & Wesson (SWHC) was down 11.4 percent. The reason? Trump had long vilified Clinton as wanting to dismantle the Second Amendment, and nothing boosts gun stocks more than a perceived threat to the industry. But with Trump moving into the White House, there's no fear that handguns will become collectors' items, so the stock won't be as appealing.
Weakness in foreign markets
Making America Great Again doesn't necessarily translate to international markets – and America's willingness to embrace Trump's repudiation of President Barack Obama's free trade policies continues to send ripples through international markets.
Indices in Brazil, Argentina, Australia, China, Hong Kong, India, Japan and Taiwan were all down Wednesday. If Wall Street continues to shrug off naysayers who predicted that Trump's presidency would trigger a recession, foreign markets will begin to bounce back. But global neighbors have every reason to be concerned by Trump's rhetoric, and overseas markets will be a touchy place to invest in the near term.
Housing Market
While President elect hasn't said as much about housing as Clinton, his anti-regulation stance could bode well for the industry in one way: the easing of Dodd-Frank regulations.
"…Clearly his whole campaign is about growing the economy and smashing through regulations, so I think you could see real upside with Trump, provided the economy and the other parts of his agenda don't derail it,"Seiberg told CNBC.
According to Capital Economics, many Americans are prevented from buying not for lack of money, but because of onerous credit requirements. The hope is he will alleviate  some of those credit requirements.
Resources:
John Divine is a staff writer for U.S. News & World Report. He is also a longtime investor, and has previously written about investing and the markets for InvestorPlace and The Motley Fool. You can follow him on Twitter @divinebizkid or give him the Tip of the Century at jdivine@usnews.com.
Patrick Sanders is U.S. News & World Report's senior investing editor. He is a former news editor for The Associated Press and managing editor of the New York Times Editing Center, and he previously edited for InvestorPlace.com. He is on the board of the Society of American Business Editors and Writers. Follow him on Twitter at @1patricksanders.
From <http://www.msn.com/en-us/money/savingandinvesting/8-ways-president-donald-trump-will-affect-wall-street/ss-AAk6yQK?ocid=spartanntp>