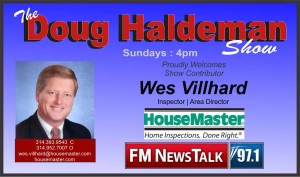 Wes Villhard with Housemanster joins the studio to go over Chimney Flu Season.  You are not immune to the possibility of some of the dangers that can come from owning a home with a fireplace just because last year it worked fine.
There are several things on Wes' checklist you may want to hear about to be sure you and your family are safe this season!
Listen in today to find out more!
Contact Information:
Wes Villhard
HouseMaster Home Inspections
4101 W. Argonne #140
Kirkwood, MO 63122
314-952-7007
housemaster.com
Podcast: Play in new window | Download