"The Medicare Man" Ryan Raphael: Supplements & Enrollment Periods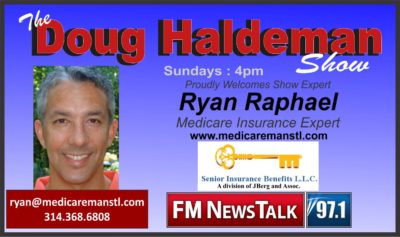 Ryan Raphael a.k.a. "The Medicare Man", is our Medicare insurance expert and trusted adviser on all things Medicare. We have him on to explain what Medicare supplemental insurance is and to also clear up some confusion we had on the enrollment periods.
Medicare Supplement
Original Medicare only covers 80% of your healthcare cost, but what about the other 20%? Now, 20% may not seem like much at first, but it could end up being a really big number. As Ryan said, "Twenty percent of what?". What he means by that, is there is no limit to the amount you could have to pay out of pocket. It could be 20% of $100 or 20% of $100,000 or 20% of $1,000,000.
To fill in that gap you may  consider getting a Medicare Supplement (Medigap) policy.
Medicare Advantage Plan
Ryan says the other option is to have a Medicare Advantage Plan, which is a type of Medicare health plan offered by a private company that contracts with Medicare. It provides you with all your Medicare A&B benefits, most include Medicare Part D,  as well as several other extra benefits such as vision,dental, and gym membership at no extra cost.
It can be difficult to decide between all the options you or your loved one have and that is why we highly recommend speaking with a professional like Ryan. Reach out to him at (314) 368-6808.

Enrollment Periods
Below is a guide for the enrollment periods for Medicare.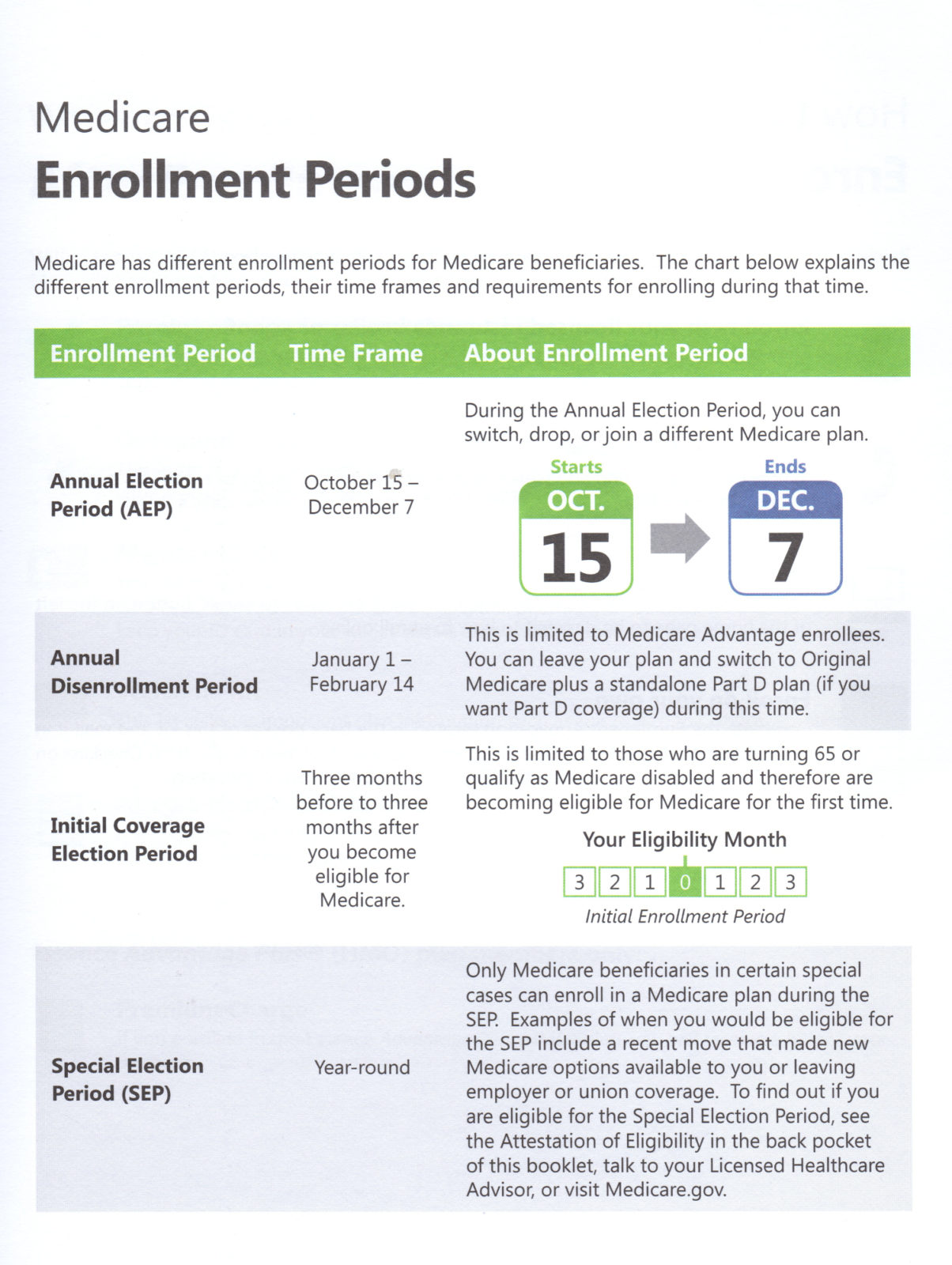 Now, those periods are relatively self explanatory. But, what if you want to get a Medicare supplement plan?
It's actually not too complicated, very simply put you can enroll in a Medicare Supplement whenever you would like. You can also switch companies whenever you would like. However, in these scenarios remember that your file may have to be underwritten by the insurance company.
There are several scenarios where a person might be able to change their Medicare Advantage Plan outside of the Annual Enrollment Period as well. Call Ryan to find out if it is right for you at (314) 368-6808.
In Missouri there is a law that allows individuals to change companies around the anniversary of there policy renewal. So, from 30 days before to 30 days after their policy renewal, anyone can change insurance companies regardless of health.
You may consider this if you had a rate increase or other such event that may have a financial benefit for you switching.
To get the full details and to speak with Ryan Raphael directly about what your options might be call him at (314) 368-6808 or visit his website at MedicareManSTL.com
Podcast: Play in new window | Download