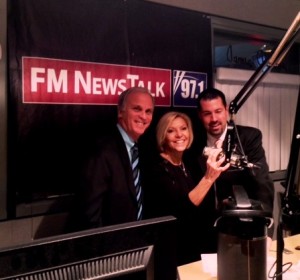 Listen in today while we interview Coldwell Banker Gundaker Managers and hear how they approach life in the Real Estate business.  They share some funny stories about being an agent, real life experience, being a buyer and a seller in this market.  The group also shares the CBG recruiting process and what type of people can make Real Estate a career.
Coldwell Banker Gundaker is the St. Louis area's number one residential real estate services firm. It is owned and operated by NRT LLC, the nation's leading residential real estate brokerage company and a subsidiary of Realogy Corporation.
With over 1,700 Sales Associates in 20 offices, Coldwell Banker Gundaker serves more than 200 communities in St. Louis City and County, St. Charles, Jefferson, Warren, and Lincoln Counties and most of east central Missouri.
As a full service real estate firm, we are dedicated to providing our clients high quality, professional real estate service including the marketing tools necessary for a successful real estate experience. Our wide variety of services and affiliations enables us to take care of all your real estate needs, from home search process to financing, title insurance, and much, much more.
Coldwell Banker Gundaker represents the merger of two outstanding companies: Coldwell Banker—which began life as the Ira E. Berry Company founded in 1939 and for decades was a leader and innovator in St. Louis real estate—and Gundaker Realtors, established in 1968 and ranked among the top ten independent companies in the U.S. Both accomplished companies on their own, the merger created an outstanding new company.
Contact Information:
Kim Gundaker Magaletta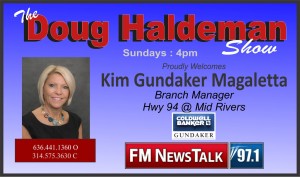 Branch Manager
Coldwell Banker Gundaker
Hwy 94 @ Mid Rivers
314-575-3630 cell
636-441-1360 office
Find me on Facebook
Follow me on Twitter
Cbgundaker.com
[divider]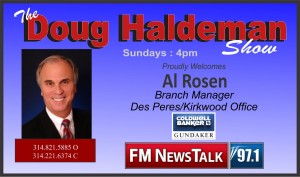 Allen Rosen
Branch Manager
Coldwell Banker Gundaker-Des Peres/Kirkwood Office
Office:  (314)-821-5885 / Cell:  (314)-221-6374
The #1 Real Estate Company in St. Louis
[divider]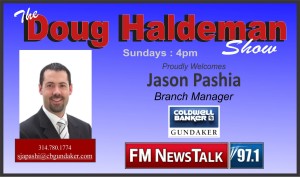 Jason Pashia
Coldwell Banker/Gundaker District Manager
636.532.0200 w
314.780.1774 c
sjapashi@cbgundaker.com
111 Chesterfield Towne Centre
Chesterfield, MO  63005
[divider]
Audio 1 For CBG Brain Trust Group
Audio 2 For CBG Brain Trust Group
Audio 3 For CBG Brain Trust Group
Audio 4 For CBG Brain Trust Group
Podcast: Play in new window | Download