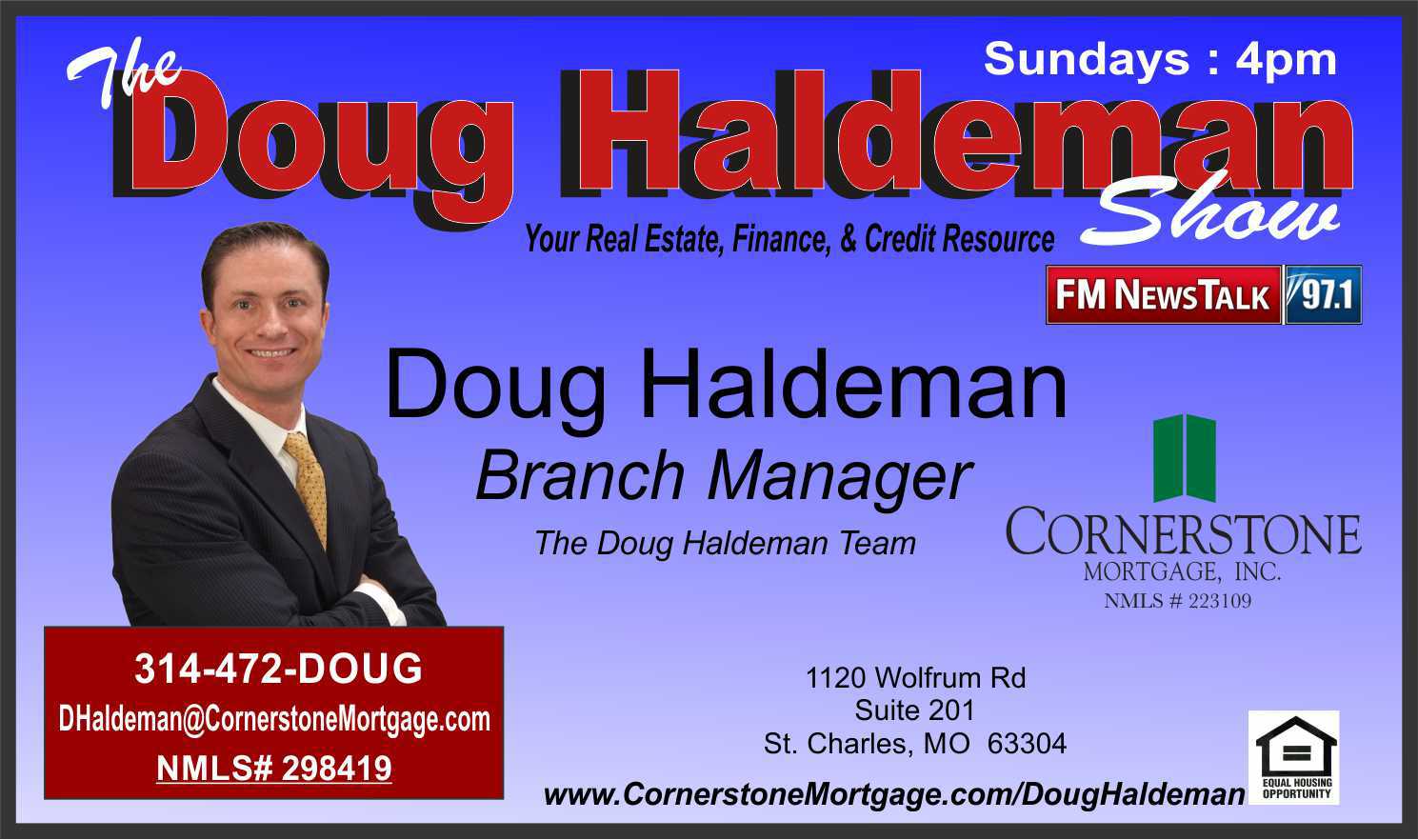 Testimonial From First Time Home Buyer
A testimonial from clients are the greatest reward given to any loan officer.  Client Mike offers a viewpoint that many other first time home buyers may be faced with and how much Doug Haldeman was able to help him through his first home purchase!
Mike says, " I am really grateful for all the effort Doug, Bridget and his team put into helping him purchase his first home!"
Take advantage of the opportunity to refinance or buy your next home with someone that will be in your corner!  Call Doug today 314-472-3684.
Testimonial Audio: First Time Home Buyer
Testimonial Audio: Millennial Home Buyer
Testimonial Audio: Recap of lessons learned
Doug Haldeman is the Branch Manager of Cornerstone Mortgage, Inc.'s  at the St. Charles office. Mr. Haldeman has over 18 years of mortgage origination and management experience. Doug spent the last 5 years overseeing the Cherry Creek Mortgage Branch in St. Louis before joining Cornerstone. Prior to that, he owned Infinity Mortgage for 10 years. Doug has served as a mortgage expert for NBC, Fox and various other local radio stations. The "Doug Haldeman Show" can be heard every Sunday at 4 P.M. on FM NewsTalk 97.1, serving as the real estate, finance, and credit resource for St. Louis since 2012.
Doug is passionate about helping clients form a debt strategy to minimize the amount of interst they pay on all debt. Doug and his team share Cornerstone's passion for helping clients achieve their dreams of homeownership.
Podcast: Play in new window | Download