Tax Resolution Specialist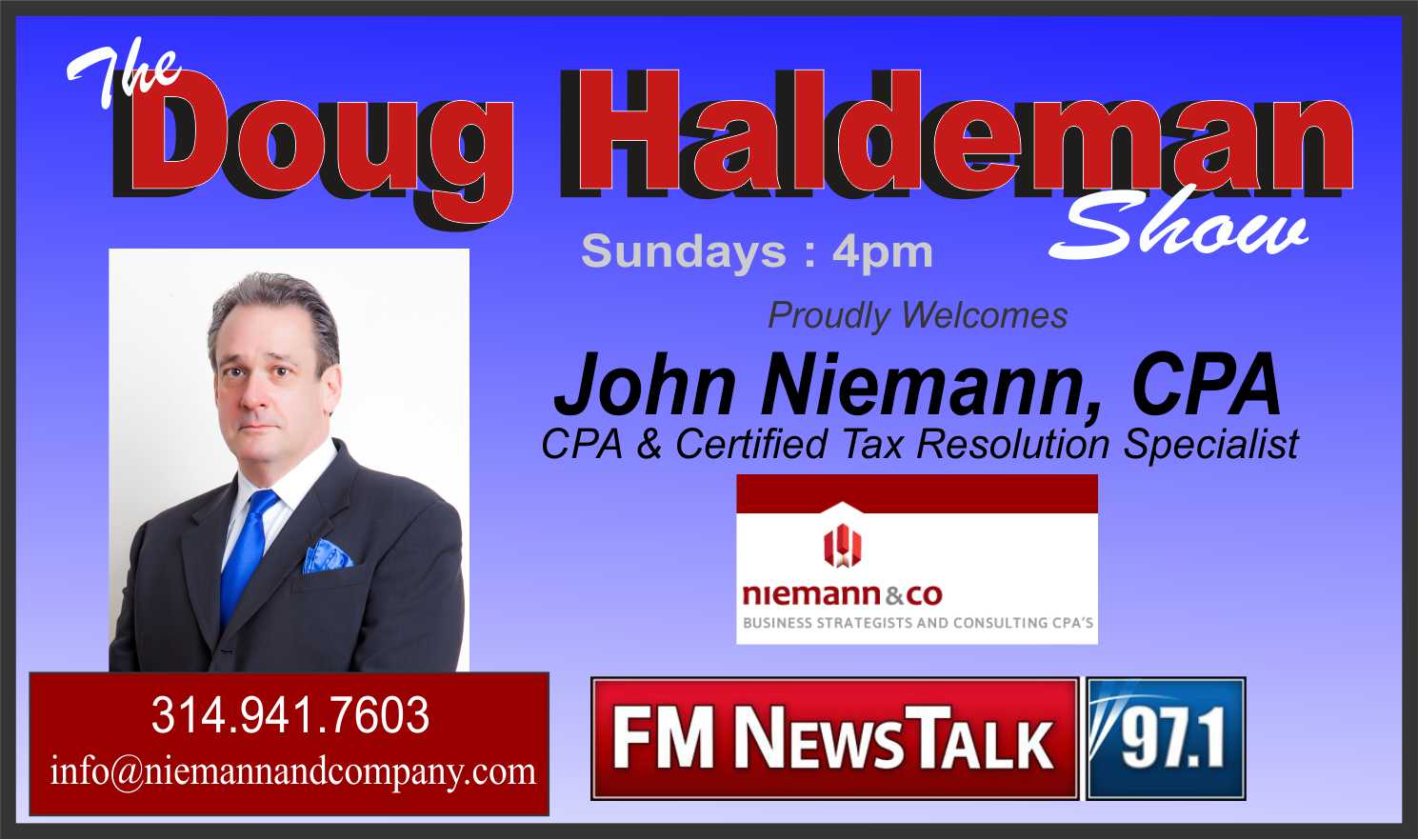 John Niemann is with us to discuss tax resolutions. John has been been specializing in tax resolution for almost two decades and has a ton of experience in the area. If you owe the IRS back taxes you will want to have someone on your side fighting for you.
In John's experience most people who owe back taxes receive pay that has no tax deducted. This would include careers such as sales, law, and truck driving. If you owe money to the IRS you want to get on top of it quickly. If you have questions about back taxes you can reach John at (314) 941-7603.
Be sure to listen to the show below to learn more about the ins and outs of tax resolution.