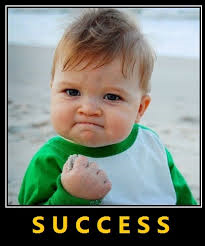 Recently our team closed a loan for a couple that were both doctors.  With their busy schedule, they hadn't taken the time to refinance out of their adjustable rate mortgage (ARM) into a fixed interest rate loan.  As part of our database updates we were able to reach out to them so they could take advantage of the market opportunity.
The doctors might have a job change in one year.  This was an important fact when our team recommended a loan product.  In their situation it is important to do the loan with no closing costs so their break-even point is immediate.  If they move in one year then they were still able to save a significant amount of money on their mortgage.  If they don't move, the savings becomes huge over time!  
We also saw that the doctors were paying too much for the homeowner's insurance.  We were able to help them shop their insurance and save an additional $2600 per year.  Not everyone has a Super-Jumbo loan, but even small loans need to minimize interest expense.
If you want a FREE evaluation of your mortgage from our team, text or call us at (314) 472-DOUG (3684) or email me at doughaldeman@gmail.com
Below is the closing survey from the clients:
| | | |
| --- | --- | --- |
| Number     | Question     | Response     |
| 1 | Why CCMC chosen |  ,We did a loan with you prevously |
| 2 | Expectations Met |  ,10 |
| 3 | How likely to refer |  ,10 |
| 4 | Additional Comments | You guys are great and stuck with us which can be quite painful we know. Thx |
Audio:
Podcast: Play in new window | Download