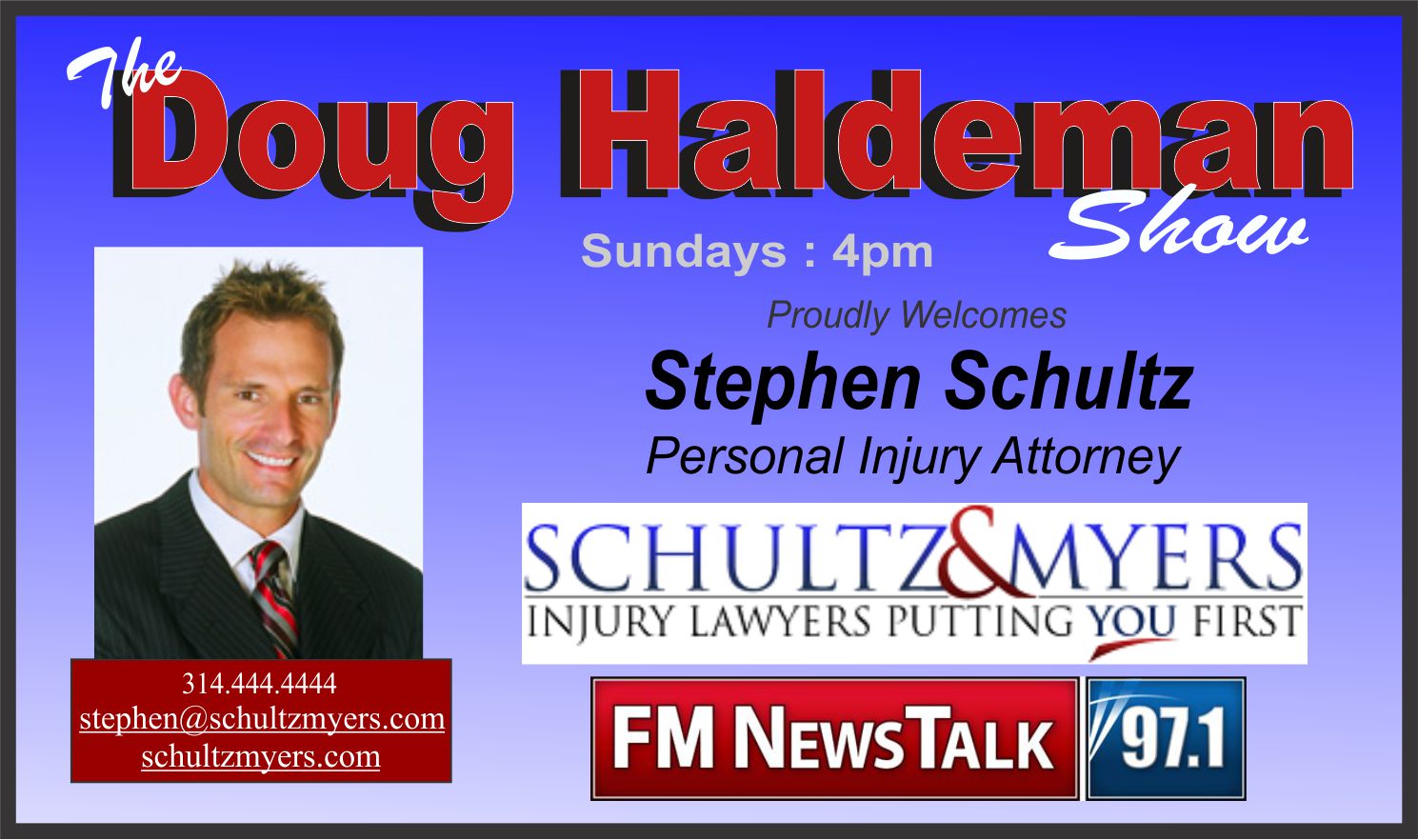 Stephen Schultz from Schultz & Myers discusses what to do after an auto accident and much more!
-What is the correct procedure to take after an auto accident?
-How to complete the claim correctly
-Underinsured motorist coverage
-Hit/run procedures
-Uninsured motorists
-Medical payments after an auto accident
-Diminished Value Claim
-Police Report
-Form 1140
-What type of injuries are compensable?

For legal advice, be sure to reach out to Stephen Schultz and his team at 314.444.4444, [email protected], or visit Schultz & Myers where there is an operator available to chat 24hrs a day.
Part one:
Part two:
Podcast: Play in new window | Download