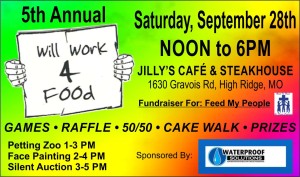 Stephen Burton with Waterproof Solutions joins us in the studio with his wife Patricia and his  Mother-In-Law, Mary , with Feed My People.  Feed My People is  a 501(c)3 organization that helps those in need.
They join us to  discuss a fundraiser that will be taking place September 28th calle "Will Work 4 Food"  at Jilly's Cafe & Steakhouse located at 1630 Gravois Rd in High Ridge, MO.
Stephen is passionate about giving back to the community and this is one way he pays it forward.  Listen in to some of his stories about his path in life and why he chose this organization to give back too.
[divider]
Contact Information: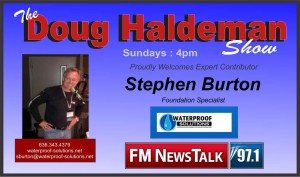 Stephen Burton
Waterproof Solutions
636.343.4379
www.waterproof-solutions.net
You can also go to www.feed-my-people.org to learn more about the organization.
Podcast: Play in new window | Download