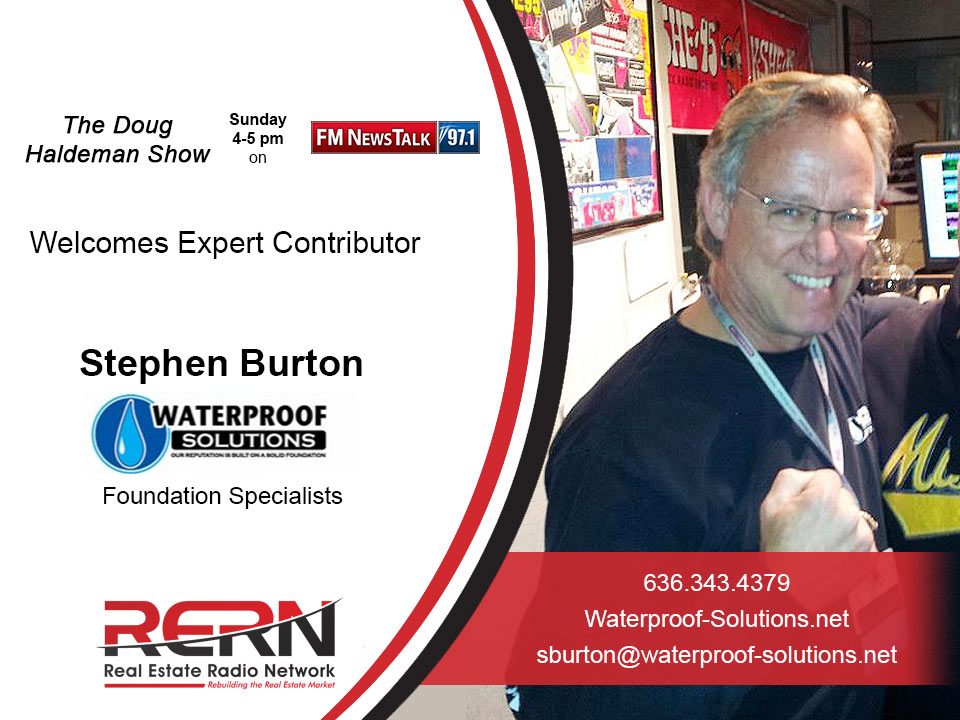 You have heard about the wise man who built his house upon the rock, but what happens when that rock begins to settle?  Well Stephen Burton with Waterproof Solutions joins the studio and shares with us about  what solutions are available to help correct foundations that are settleing.
Tune in and find out what exactly is available or if you need to talk directly to Stephen about your foundation give him a call today!
Contaction Information:
Stephen Burton
Waterproof Solutions
636.343.4379
Waterproof-Solutions.net
Listen in to the audio link below!
Podcast: Play in new window | Download