Ryan Raphael: The Medicare Man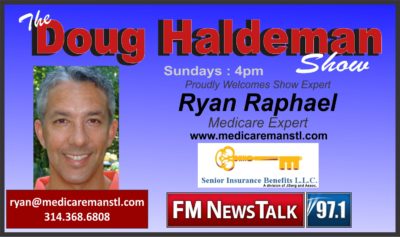 Ryan Raphael a.k.a. The Medicare Man  is here to discuss hospital visits and how they affect you when you are on Medicare. As we get older it becomes more likely we will visit the hospital. Here are a few things you should know before you go.
Hospital Visits
Hopefully, you never need to be in the hospital, but it is most likely inevitable. How the hospital "codes" your stay can have a big impact on what you have to pay. Ryan Raphael says the difference between "inpatient" and "outpatient" stay can have a huge impact on your bill.
Inpatient
Most of us expect our stay in the hospital to be considered "inpatient" care, but this is not always the case. Recently, new regulations require the hospital to tell you if you are inpatient or outpatient, but only if you ask.

Outpatient
The hospital is required to tell you if they are putting you under "observation". If this is the case then you are considered an outpatient. If you do not stay in the hospital for 3 days, any treatment afterwards will not be covered.
To avoid extra expense Ryan recommends looking into insurance products that can fit your needs. Most of us would want to be able to recover at home, but Medicare may not cover such treatment. There are products out there, such as Home Healthcare Insurance, that can provide you with this treatment without the need for major out-of-pocket expense.
You can reach Ryan by visiting his website at MedicareManSTL.com or by calling him at (314) 368-6808
Podcast: Play in new window | Download