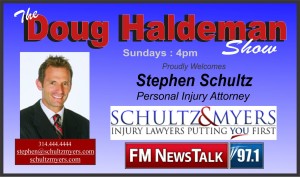 Do I have a case? 
When you or someone you care about suffers an injury during or as the result of medical treatment, the question of whether the injury gives rise to a legal claim can be a difficult one.
 How do I know if I have a case or not?
In civil litigation, such as a medical malpractice lawsuit, it is the Plaintiff (injured party) who carried the burden of proof. This means that you must be able to demonstrate, to the required legal standards, that:
The healthcare providers you want to sue actually made an error in the care they provided to you; AND
Their specific error caused or exacerbated your injury, or eliminated a chance you may have had for recovery; AND
That you have suffered damages in an amount sufficient to justify the costs and time associated with litigation, and for which you can be compensated by a jury.
There are numerous instances in which physicians or other healthcare providers may do or say something insensitive, incorrect, or downright rude—this type of conduct, while it may amount to a poor bedside manner, is usually not going to be considered malpractice.
If you believe that you were injured as a result of a healthcare provider's negligence, please call Stephen Schultz office to discuss your situation, we're here to help.
[divider]
Contact Information:
Stephen Schultz
Schultz & Myers Law Firm
999 Executive Parkway Drive Suite 205
St. Louis, MO 63141
314.444.4444
Audio: Medical Malpractice

www.schultzmyers.com
Podcast: Play in new window | Download