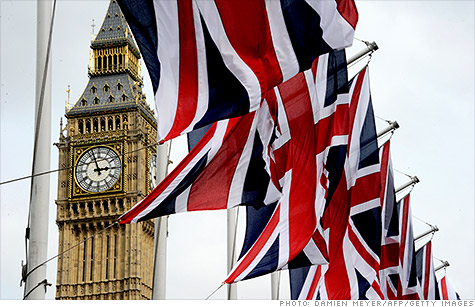 Market Update: No Fed Rate Hike & Brexit
Brexit
Britain will decide, via a referendum, whether to stay in the European Union(EU) or not on Thursday, June 23. The British exit or "Brexit" as it's known could have major economic impacts on the U.S. as well as the EU. No country has ever left the EU and this could bring into question the strength of the union itself.
Market Update Audio File:
This is a major decision; the U.K. accounts for about 13 percent of the EU's population and nearly 15 percent of its economic output. The outcome is highly uncertain; after enjoying a comfortable lead in the polls for weeks, the pro-EU "Remain" coalition trails narrowly in the most recent polls.
The impact of a Brexit would be mostly economic, not political. The "Remain" camp, which includes the leaders of the two biggest British political parties, argues that leaving the union would deal Britain a crushing economic blow. Many economists agree. And many experts also contend that a breakup of the EU could cause trouble for the rest of Europe and even the U.S. On Wednesday, Janet Yellen, chair of the U.S. Federal Reserve, cited the possibility of a Brexit as one reason for the Fed's decision to leave interest rates unchanged.
Fed Rate Hike
The Fed's decision this week not to hike interest rates was almost universally expected; only 6 percent of economists surveyed by The Wall Street Journal ahead of the Wednesday meeting expected a hike. But that wasn't always the case. Back in December, the Fed hinted it expected to raise rates four times this year — it hasn't raised them yet — and as recently as April, a majority of economists expected a June rate increase.
What changed? Fed chair Janet Yellen and other Fed policymakers argue they were just reacting to the changing economic outlook. Back in December, job growth was on a tear and most economists expected overall growth to start the year on a strong note. Instead, gross domestic product barely grew in the first quarter, job growth has slowed significantly, and the global economy is weakening. Throw in the uncertainty surrounding the Brexit vote, and holding steady on rates is a no-brainer.
Resources:
http://www.bbc.com/news/uk-politics-32810887
http://fivethirtyeight.com/features/what-a-brexit-could-mean-for-the-economy/
Podcast: Play in new window | Download