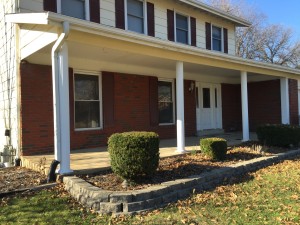 Real estate investing is not a "get rich quick" scheme.  Just as any home needs a solid foundation so does your real estate education.  This is key to your long term investing success.
First ask yourself a few questions:
Do we have a clear understanding of what type of real estate properties are best suited for our specific investment objectives and time lines?  (Ex: Cash Flow, Location, Tax-Advantages, Time)
Do we have a written criteria for selecting our investment property?
Have we figured out the strengths and weaknesses of each person?
Do we have a checklist to evaluate a property to help communicate our expectations and minimize surprises?
Do we as individuals understand the potential pitfalls of investement property?
Does our real estate model include carrying costs?  (Ex: Utilities, Taxes, Maintenance)
Do we have unbiased mentors to help provide guidance on our real estate decisions?
If Yes to these questions….Then Celebrate you are ahead of the game!  If not, consider meeting with Doug Haldeman to address these potential issues.   You can call  or email 314-472.3684 or dhaldeman@cornerstonemortgage.com.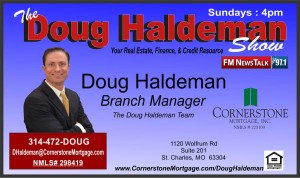 Investing as a couple Audio 1
Investing as a couple Audio 2
Podcast: Play in new window | Download