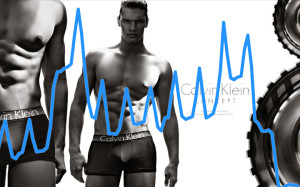 Do you think that most economic indicators are boring?  We sure do!  You can watch eyes glaze over when you start talking about economic indicators.  CPI, PPI, Unemployment, Non-Farms Payroll…most people don't understand them and don't care.  Here is a list of some indicators that we can all understand:
Cardboard Box Shipments:  When the economy is doing well, consumers buy products.  This means shipments of products go out and they are commonly in cardboard boxes.  Monitoring the number of cardboard box shipments will end up giving you a faster report of the state of our economy and consumer confidence!
Big Mac Index:  This index was created by The Economist to compare exchange rates of currency between countries.  Watching the price of a Big Mac in differing countries will tell you the relative difference in currencies.
Lipstick:  In 2001 the Lipstick Index was coined by Leonard Lauder, the chairman of Estee Lauder cosmetics.  When finances are tight, consumers don't buy the large ticket luxury items.  Conversely, they will still buy small luxuries when times are tough.  Lipstick is a great example of this as we see sales increase when the economy slows.
Men's Underwear:  This is the opposite of the Lipstick Index.  Alan Greenspan was the originator of the index as it foreshadowed an economic downturn.  When money is tight, men don't buy new underwear.  They continue to wear the underwear they already own.  This meets the common sense test!  Then when finances improve, they will catch up their pent-up underwear demand.
Hemlines:  This index was originally theorized in 1926 by economist George Taylor.  Women's hemlines in dresses will follow the stock market.  As the market goes up, so will the hemlines as we see more miniskirts.  As the market goes down, the length of dresses goes down too.  In 2010 and 2011 we saw floor-length dresses even in the summer.  The new fad are the "short/long" dresses that are short in the front and long in the back.  This represents the volatility in the market.
Waffle House Index:  This index is used in disaster areas.  Waffle House is known to always be open.  The restaurant is well known for operating even after disasters.  FEMA will actually use this as a measure of where to send aid first.  If a Waffle House isn't open, they better start the recovery process at that point!
Agree with our indexes?
Audio:
Podcast: Play in new window | Download