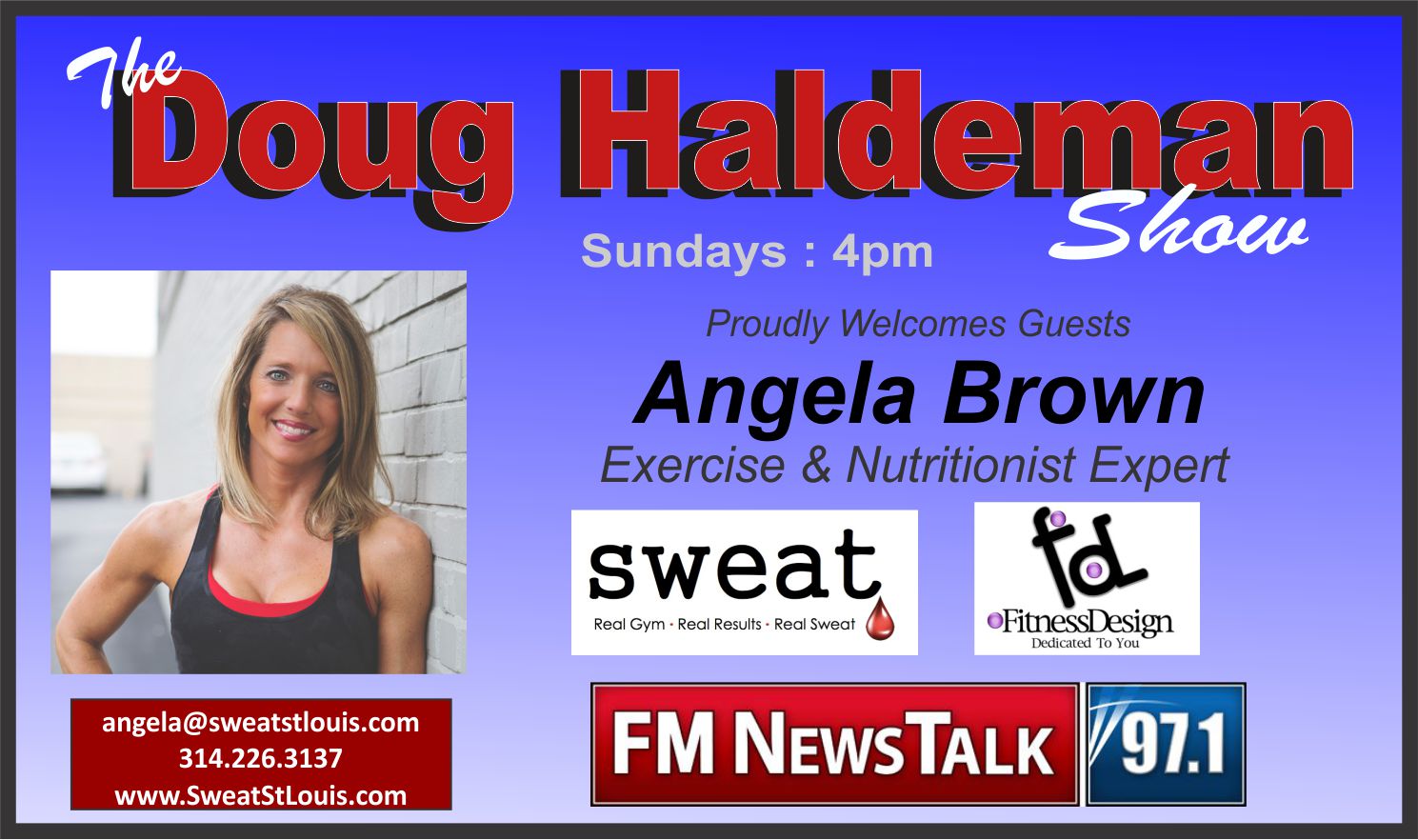 Tired of feeling tired? Sick of being sick?
Angela Brown, Exercise & Nutritionist Expert, joins Doug and Tammie in studio to discuss what options there are to find out how you can take care of your body and identify the stressors that can effect your moods, sleep and overall health.  If you really are tired of feeling tired every day, sick of being sick or you seem to be going to the doctor and finding no real solution the be sure to give Angela Brown a call today to begin the process of the Dutch Panel Test!  314.226.3137
What is FDN?
Unlike traditional medicine, the FDN (Functional Diagnostic Nutrition Practioneer) model doesn't strive to manage your symptoms. There are situations when conventional medicine is best, but for those who do not want to turn to surgery and drugs to achieve optimal health, FDN is another option.  Angela Brown, at SWEAT- St. Louis, offers several lab choices to help address your problems.
Once your lab testing and assessments are reviewed, she will create a plan combining a diet, supplements and lifestyle changes that will assist your body's own healing ability. With continual probing and analysis through FDN, your body will return to its peak functioning. It is not a one-size fits all process, but a methodology designed to fit your specific your needs.
Dutch Panel Testing
Angela likes to start with the Dutch panel, especially for women.  This is a comprehensive hormone test that looks at sex hormones, cortisol, melatonin, and DHEA.   This test gives a lot of insight for how your body uses the hormones as well.
Other Available Tests
Once  the  client works on a few things that will be addressed from the results of this test,  then Angela assess what needs to be done next.   Sometimes it is a food sensitivity test and sometimes it is a stool test if there are some red flags she sees from her evaluation of your test results and the questionnaires that you fill out.  She says, "The questionnaires are lengthy and thorough but they are great at helping me correlate to your test results."
Angela  can work with clients right here in St. Louis or anywhere in the Unites States.  She will do consults in person at Sweat in St. Louis as well over the phone.  She has the test kits at Sweat or she can mail them directly to you as well.  Clients pay the lab directly for the test and then will pay her for the consult.
Special Offer:  For listeners of the show you are entitled to a free 30-minute consultation 4 weeks after the initial consultation and $50.00 off.
Podcast: Play in new window | Download