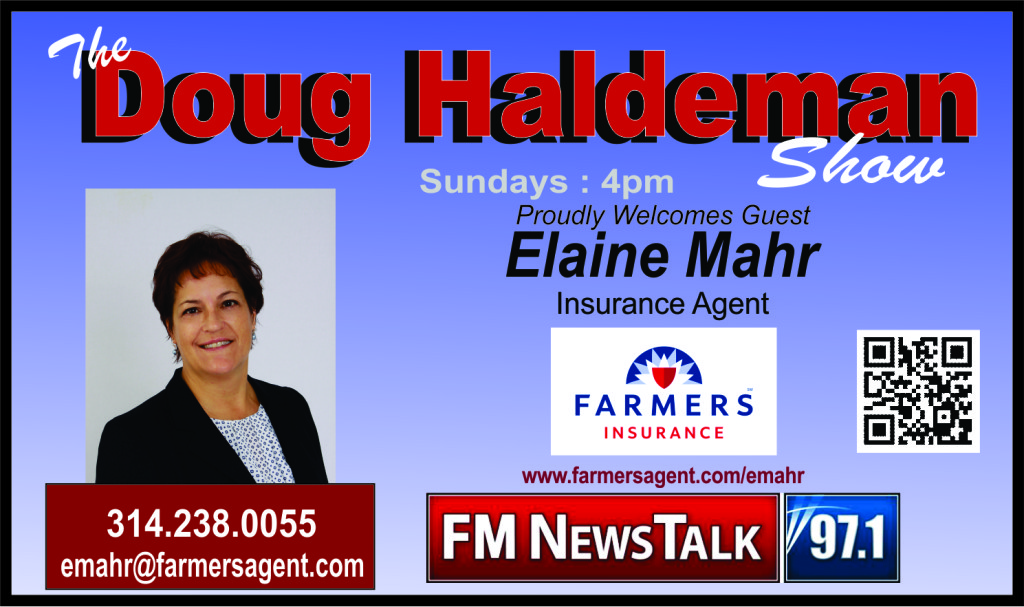 ELAINE MAHR/ FARMERS INSURANCE AGENT
Elaine Mahr, an experienced insurance agent, brings a high level of authenticity and care to her clients.  She is interested not only insuring her clients but educating them as well.  Know that when you receive your policy from Elaine you will actually understand it.  Her mission is: To become a trusted advisor and educate my clients regarding a better way to build their insurance portfolio.  Insurance is not one size fits all. 
Farmers Insurance has been around since 1928.  So when Elaine was deciding on where to land as an agent it was a no brainer to go with a company that is well established and has maintained it's dream of providing quality insurance products for a reasonable price.  In the decades that followed Farmer's has grown and adapted to meet the changing needs of all their clients and potential clients.
Elaine understands that when and if a tragic life event happens how important insurance is to the family.  Your favorite pillow, bed, big screen TV, or home is up to you to find; Elaine will provide you the peace of mind knowing all of that is protected to allow you to sleep soundly at night.
At  Mahr Agency they help educate clients as to what coverage fits their needs and what to expect in the event they ever need to file a claim. Their goal is to get their clients the best value without compromising the coverage they truly need. Mahr Agency provides a no cost / no obligation review(s) comparing prospective clients current coverage to our recommendations.   They would love to do the same for you!
Elaine and her team  know insurance can be a confusing topic and are willing to go that extra mile to help bring you a product that serves you the best.
Elaine says,"At the Mahr Agency we educate clients as to what coverage fits their needs and what to expect in the event they ever need to file a claim. Our goal is to get our clients the best value without compromising the coverage they truly need. We provide no cost / no obligation reviews comparing prospective clients current coverage to our recommendations. Would love to do the same for you! With all the recent changes in the insurance industry we encourage everyone to educate themselves as to the coverage they have in place. We pride ourselves in doing what is best for you, not for us. Call us or better yet, stop by!"