Auto Industry Trends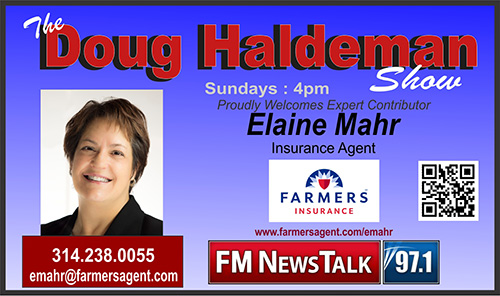 You may have noticed that your auto insurance premiums even if you have made no claims. As a whole, insurance rates are rising across the industry, and companies are scrambling to be profitable. Insurance companies use their loss ratio or the difference of the money they bring in from premiums versus the amount they pay out in claims each year to determine premiums. Elaine Mahr from Farmer's Insurance is with us to explain some auto industry trends that may be affecting your rates.
The auto industry trends over the past several years have been incredibly surprising. Cars are safer than they have ever been, however, there has been an increase in fatalities, injuries, and insurance claims year over year. With the increase in technology in vehicles there has been an increase in cost of repairs, and insurance companies can allot for that. However, there have been major increases in liability claims for fatalities, lawsuits, and personal injuries. This is a difficult thing to measure and anticipate. Let's take a look at some of the recent trends.
Trends
Elaine shared some very interesting and shocking stats with us:
Consumer Report states the cost per payout of accidents has risen 32% from 2005-2013
The National Highway Traffic Safety Administration reported that in 2014 annual economic costs for accidents hit $836 Billion, and with the trend increasing we could see that get even closer to $1 Trillion.
The National Safety Council reports traffic deaths rose 6% from 2015 to 2016 to over 40,000 annually. Missouri itself rose 24% in that time, well above the national average.
Reuters stated that traffic fatalities rose 10.4% in the first 6 months of 2016 reaching a crises level, with human error accounting for 94% of accidents.
These trends are unsettling both from an economic and societal standpoint. Driver behavior will be continue to be increasingly monitored as insurance companies move towards a user-based model of risk assessment.
There are already devices that you can elect to place in your vehicle to monitor your driving behavior, therefore,  potentially saving yourself thousands of dollars in premiums. There are also apps in development that will monitor driver's phone usage, and other behavior. These technological advancements could make things a little more fair to safe and responsible drivers.
If you have noticed your premiums increase and would like to find a way to save money while still maintaining the coverage you need give Elaine Mahr a call at (314) 238-0055 today.
Podcast: Play in new window | Download