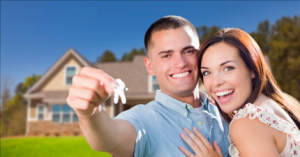 Doug Haldeman alongside The Cooper Group powered by Keller Williams Realty will be hosting a FREE hands-on home buying class March 12th, 2015 from 6:30-8pm at Cornerstone Mortgage, Inc. 17280 North Outer Forty Road #100
Chesterfield, MO 63005


You can RSVP at homebuyingSTL.com seats are limited and expected to fill up quickly. Listen in to learn who the best candidates would be to attend the class and some of the benefits you will gain by attending:
Who are the best candidates to attend?
First time homebuyers
Renting
Living with parents
New couples
Divorcees
Comeback buyers
Kids of listeners to the show
Some of the benefits you will gain by attending:
How to buy a home in today's market
Having a plan when preparing to buy a home
Why learning online about the home buying process may not be applicable to our market
Why you should buy today instead of waiting a few years
Homes appreciating at 5% per year
Will you cover the tax benefits of home ownership?
You also have the opportunity to get pre-approved in person by Doug Haldeman!
Part One:
Part Two:
Podcast: Play in new window | Download