Buy the Perfect Home With No Regrets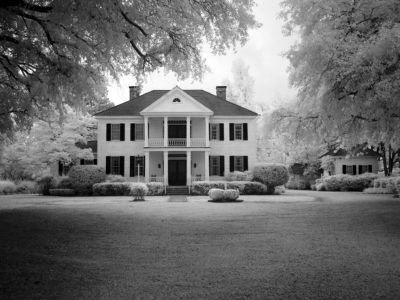 I can still remember that feeling of excitement when I met with a realtor to look at my first home. It was a very triumphant feeling. This feeling can fade into agony after looking at house after house and not finding the right one. Planning ahead and sticking to the plan when searching for a home can save you time and major headaches along the way.
Find your Budget and Stick to It
You need to figure out exactly how much you can afford to spend. It's even more important to stick to that budget when you find it. This way you aren't caving in when you find the "perfect" place, but it is outside your price range. I'm often having the conversation with people about affordability vs. approvability. I can oftentimes get someone approved for a loan amount that may not actually be that affordable for them. This is why it's extremely important to have a conversation with a professional about how much house you can afford. Many times you will hear to put your housing expense at 30% of your income. However, this is based on your gross income. I recommend keeping your housing expense at 25-28% of your net income (after taxes).

Consider Other Potential Expenses
They say hindsight is 20-20, but I think foresight can be as well. If you just slow down and give it some thought you will realize many of those "unexpected" expenses were actually likely. New water heater, furnace, gutters, windows, etc. These are all expenses to plan for. Do yourself a favor and set yourself up with an emergency fund that is separate from your down payment! Another thing to consider is major life events: marriage, having a child, buying a car, going back to school, etc. These can have major impacts on not only expenses, but income as well.
What are Your Non-Negotiables?
Looking at potential homes can become overwhelming and sometimes discouraging. To make it a little easier define what you want and want you need in a home. Sometimes what you think may be non-negotiable may actually be something you're willing to bend on. Taking the time to figure out exactly what you need in a home will save you unneeded stress.
Visit Twice & Get an Outside Opinion
When you first visit a house there is a lot to take in and you may miss smaller details. The first walk-through can be an emotional experience as well. Our perspective changes the more we look at and experience something. Be sure to have multiple visits to the same home to be sure you have crossed your t's and dotted your i's. It's also a good idea to have another person (friend, family) to take a look at the house too, sometimes you can get too emotionally attached to a home to see an issue that might be glaringly obvious to someone else.
Neighborhood and Location are Important
When you buy a house, in a sense, you are also buying a neighborhood. When we were looking for houses, we often drove around the area and looked at the nearby houses to get a feel for what kind of people lived there and how much they cared for their places. Some other things to consider are how close the nearest park is, grocery stores, and what school district the house is in.
Look for Potential Problems
Be on the lookout for potential issues such as water issues & leaks, old electrical wiring, old heating/cooling systems. Be are of the condition of plumbing, roofing, and siding. If you aren't savvy in these areas it is well worth it to hire an inspector to take a look at things for you.
Be Flexible
Sure, it's important to figure out your non-negotiables like we mentioned. However, you also need to be willing to rethink how those look. You may need to give up some of the less important things you had hoped to find. That is exactly why we mentioned taking an inventory of your absolute needs.
Finding a new home can be a challenge, but come at it prepared and you'll find it goes much smoother. For more information or to get in contact with a professional that will fit your needs you can always call me directly at (314) 472- DOUG(3684).
Podcast: Play in new window | Download