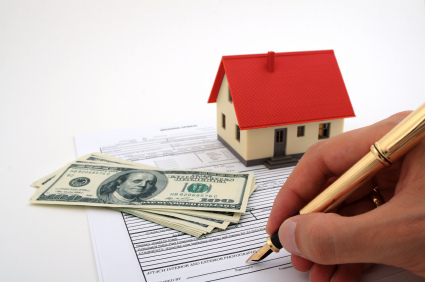 Buying A Home Comfortably
When you begin your home search it is always a good idea to figure out how much home you can comfortably afford.  You may have been preaqualified for a certain amount but will that allow you to live as you would like to live.  We are going to take a look at some of the monthly breakdowns of budgeting your lifestyle and how a downpayment may be helpful for lowering the monthly mortgage payment.
Down Payment Breakdown
A monthly payment isn't just the principal and interest payment on your loan, but also taxes, insurance and depending on your down payment, PMI or Private Mortgage Insurance.
[table id=1 /]
Home Appreciation
One of the main reasons to buy now instead of waiting for the down payment is "Appreciation".
For most people, a home purchase is the biggest single investment they'll ever make, so it's natural to hope for some return on that investment. In monetary terms, that means home appreciation. When you buy a home, you hope it'll be worth more than you paid for it by the time you're ready to sell and move on.
We'll be honest: there's no failsafe way to predict trends in home values.
What is a comfortable monthly mortgage payment?
Before you fall in love with a home, and even before you start looking at homes, take the time to put a budget together.  Even if you have been prequalified for a mortgage make sure the payment fits within your lifestyle without putting other financial plans on hold.
[table id=2 /]
Once you have a budget set, you can better estimate what a comfortable monthly mortgage payment would be for you.
How do you set a budget? Follow these three steps:
Step 1:  Know your income and expenses:  A good benchmark is to spend no more than 36% of your gross monthly income on your total debt. (This includes mortgage, cars, and credit cards.)
Step 2: Set your priorities:  If you need more room in your budget to save it can be helpful to create a "need to have" and a "like to have" list.
Step 3: Track your spending:  Keep track of where your money is going.  You will be surprise how many stops at your favorite coffee shop, fast food or impulse buys you make.
Podcast: Play in new window | Download