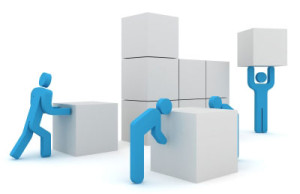 In the studio today Doug discusses his experience with borrowers who are looking for a mortgage but have no credit. Building credit can be tricky but if you follow these 5 easy steps you can work your way up to an excellent credit score while building a solid credit history.
Step 1: Understand the factors that influence your FICO score
The FICO score is the most commonly used credit scoring model. Your FICO is made up of these five factors:
•Payment history (35%): It's important to make your payments on time. Late payments can hurt your credit score and cost you in fees and penalty interest rates.
•Credit utilization (30%): Keeping your debt balances low in relation to your credit limits is important for good credit health. Generally, you should keep your credit utilization below 30%. And remember, balances are often reported mid-billing cycle, so it's a good idea to keep your utilization below 30% at all times.
•Length of credit history (15%): The longer your credit history, the better because potential lenders will see you as more creditworthy. Your length of credit history is calculated based on the age of your newest account, the age of your oldest account, and the average age of all of your credit accounts.
•Types of credit in use (10%): The mix of different credit accounts (such as auto loans or mortgages) you have will impact your credit in a small way. As a general rule, diversification is better than having only one type of credit account.
•New credit (10%): Applying for too many credit accounts at once can bring your score down. Each new credit application results in a new credit penalty, so try to avoid applying for multiple accounts in a short period of time.
The data that influences these factors comes from your credit report. You have credit reports from each of the three major reporting agencies — Experian, Equifax and TransUnion — and you have a FICO score from each as well. These scores may vary from one to the next if (a) one of your reports contains an inaccuracy or (b) your lender doesn't report to one or more of the agencies.
Step 2: Learn the guidelines for building credit
Lenders use your credit score to determine your financial trustworthiness. Practice these good credit habits to build your score and prove that you're creditworthy:
•Make 100% of your payments on time, not only with credit accounts, but also with other accounts, like your utility bills. Bills that go unpaid may be sold to a collection agency, which will hurt your credit.
•Keep your credit card debt low. Whether you carry a balance from month to month — and the Nerds strongly urge you to never carry a balance — don't let your debt balance exceed 30% of your credit limit at any time. Remember, balances are often reported mid-billing cycle, and a high balance means high credit utilization.
•Use your card regularly. Credit accounts that go unused may be closed by issuers after a certain period of time. When an account is closed, your credit utilization will go up and your length of payment history may go down.
•Keep accounts open for as long as possible. Unless one of your unused cards has an annual fee, you should keep them all open and active for the sake of your length of payment history and credit utilization.
•Avoid opening too many accounts at once; it will lower your average account age.
•Check each of your credit reports annually for errors and discrepancies.
Step 3: Know how to check your credit reports and scores
You're entitled to one free credit report a year from each of the three bureaus. Many sites offer you free reports, but the legitimate site is AnnualCreditReport.com. Pull your reports from Experian, Equifax and TransUnion and use our guide on how to read your credit report to make sure nothing's amiss.
Your credit report doesn't contain your credit score, but there are several ways to get it. Let's start with the free options:
•Several credit card issuers — including Discover, Citi and Barclaycard US — print your FICO score on your monthly statements and allow you to access it online.
•A few lenders — including Hyundai, Kia, Pentagon Federal and Sallie Mae — also provide borrowers with ongoing access to their scores.
Free score services don't provide you with access to your FICO scores. Rather, you'll receive proprietary scores based on a non-FICO scoring model.
If you don't have a credit account with one of the above lenders, you can purchase your FICO score(s) for a small fee. We recommend purchasing your scores directly from the three major credit bureaus:
•Experian
•Equifax
•TransUnion
Step 4: Get a credit card for no or low credit
OK, now that you understand the factors that make up your score and how to influence them in a positive way, it's time to actually start building credit with a credit account. You have a few options for your first credit card:
Apply for a secured credit card
If you're flying solo, you'll likely need to start with a secured credit card. A secured card is backed by a cash deposit that's usually equal to your credit limit. You'll use the card normally: buy things, make a payment on or before the due date and incur interest if you don't pay your balance in full. Your cash deposit is used as collateral, so don't treat your secured card like a prepaid debit card. And don't worry, you'll receive your deposit back when you close the account.
Nerd note: Secured credit cards aren't meant to be used forever. The purpose of getting a secured card is to build your credit enough to qualify for an unsecured card, a card without a deposit and with better benefits. Choose a secured card with a low annual fee, and make sure it reports to all three credit bureaus. Here are a few of the Nerds' favorite secured credit card options.
Get a cosigner on an unsecured card
If you want to skip ahead to an unsecured credit card, you'll need a cosigner. Remember, your cosigner's credit may be tarnished if you don't use your card responsibly, so make your payments on time and don't max out the card.
Become an authorized user
A family member or significant other may be willing to add you as an authorized user on his or her card. As an authorized user, you'll enjoy access to a credit card and you'll build credit history, but you aren't legally obligated to pay for your charges.
Nerd note: Ask the primary cardholder to ask his or her issuer if authorized user activity is reported to the bureaus. It generally is, but you'll want to make sure, otherwise your credit-building efforts will be for naught. Check out this article about which issuers report and which don't.
You should come to an agreement on how you'll use the card before you're added as an authorized user. If the primary cardholder adds you to his or her card but expects you to pay your share, make sure you do so even though you aren't legally obligated.
Step 5: Be patient
If you're using your credit card responsibly and following our guidelines above, all that's left to do is be patient. Building an excellent credit score takes time. In the meantime, enjoy watching your score creep up from nothing to the 700-800s.
Bottom line: Before you get your first credit card, you should have a good understanding of how your score is calculated and how to use credit responsibly. You should also know how to get access to your credit reports and scores. After that, you can start building your credit with a secured card or an unsecured card with a cosigner, or by getting added to a loved one's credit account as an authorized user. And remember to be patient: Building credit takes time, but it will happen as long as you're making the right credit moves.
Posted by: Building a Credit Score From Scratch on NerdWallet
Podcast: Play in new window | Download