Bubba Mills of Corcoran Coaching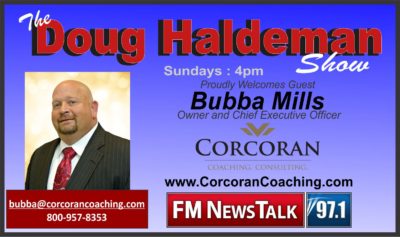 Bubba Mills is the Owner and Chief Executive Officer for Corcoran Coaching, an international real estate coaching company. With Bubba's background in Default Servicing, and his current role as CEO of Corcoran Coaching, he is an advocate for the real estate community. He is also an informational tool for the default industry, including Government-Sponsored Enterprise (GSE) Fannie Mae, Freddie Mac and HUD along with major banks such as Bank of America, Wells Fargo and Chase.
Bubba promotes best practices and the development of innovative ideas in REO/Asset Management. He is an outspoken advocate of compassionate REO disposition, and corporate responsibility.
Bubba was the former REO Operations Manager for Financial Asset Services, and the High Risk Loss Mitigation Manager for Option One Mortgage.  He has also held positions in Mergers and Acquisitions for WJ Bradley, Wholesale and Retail Origination for First Magnus/Charter Funding, and Pool Sales Departments for four major companies. He was Founder and President of Stop Shopping, which was a broker for wholesale mortgage transactions, and founder of Bubba Consulting, an international real estate coaching company. In 2010,  Bubba merged his companies with Corcoran Consulting & Coaching.
With over two decades of experience being an entrepreneur, Bubba realized he is not just a business owner. He has a servant's heart with a natural talent and gift of creating wealth, the sole purpose of being a coach & consultant. He is a member of the National Speakers Association since 2013. Since 2000, Bubba has spoken at more than 500 conferences, events, summits and BootCamps.
He has served on the AREAA Advisory Board, the NAHREP Board of Directors, WinDS Education Committee, and as a member of the CMBA Education Committee. Bubba was the Exclusive Five Star Institutes REO Certification Instructor for the three years it was in existence.
He was awarded by National Professional Magazine as "One of the 25 Most Connected Mortgage Professionals" for the past three years.
Podcast: Play in new window | Download