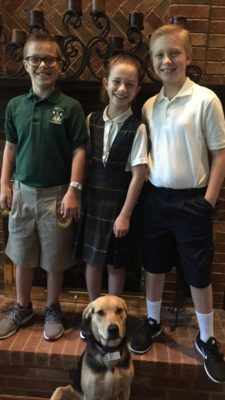 How to Work Back-to-School Into Your Budget
Try this little mantra called the 50/20/30 Rule. What that means is:
50% of your monthly income should go toward your essential expenses like housing, utilities and groceries.
20% should go toward your financial priorities like debt payments, retirement accounts, college savings and emergency fund.
The last 30% can be spent on your "choices," or areas of your budget with wiggle room, like going out to eat, funding your hobbies, and (drum roll, please) back-to-school shopping!
If you're finding yourself caught off-guard this year by school expenses, start planning for next year so that doesn't happen again.  Consider setting up a specific savings account for a back-to-school savings goal that you feel comfortable with, and you can contribute to it each month throughout the year so it's not an all-at-once expense.
Here are some resources that may be able to help:
http://www.familyeducation.com/printables/parenting-tools-printables/back-school-budget-printable
http://www.practicalmoneyskills.com/personalfinance/savingspending/budgeting/backtoschool.php
Podcast: Play in new window | Download