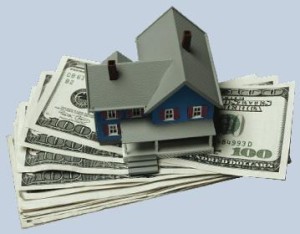 Doug and Tammie share a list of 8 things investors must consider when investing in real estate.
Unexpected Repairs
A home inspection is a vital component in assessing whether or not a property is worth pursuing. The inspection report can reveal many inherent problems related to items such as roofing, electrical wiring, plumbing connections and HVAC, which is short for heating, ventilation and air conditioning. However, the unforeseen costs lie in the pieces not covered in the inspection report. For instance, any damage to a main sewer line that travels from a property to the street, or septic tank problems will not be detected on the report. Even leaks or mold inside the walls of the property can easily and expectedly be missed. Once a property is acquired and if significant problems arise regarding plumbing or other unforeseen elements, it can cost thousands of dollars to have them repaired. 
Vacancy
If an investment property is intended to be used as rental, there may be instances when it remains vacant. Whether it's because of time allotted for repairs or for the sheer fact that it may not rent right away, this cost is twofold. The first being the income missed from a regular paying tenant and the second being the cost of a mortgage payment, and if applicable, property taxes and insurance paid out of pocket as a result of the vacancy. Accounting for this gap in advance can help budget the proper amount of funds for a possible vacancy.
Closing Costs
If anything adds up quickly, it is closing costs. These are expenses necessary to complete a real estate transaction and are considered separate from the actual price of the property. These costs include components such as title charges, loan origination fees, homeowner's insurance, government recording, transfer charges as well as broker commissions. These must be considered when assessing the overall price for the real estate of interest. The closing costs can be a deciding factor in whether to move forward with the deal or pursue other properties.
Taxes
Like almost every other form of income, real estate income is subject to tax. There is a high probability that new investors will be paying their taxes once a year. It is imperative that money is set aside to fulfill tax obligations and keep a business up and running. 
Property Management
When first starting out, investors will usually be able to manage their first property on their own as they can easily balance this task along with their typical full-time job. On the flip side, there may be a case in which time conflicts make it considerably difficult to manage one or multiple properties.  Property management in its simplest terms, is paying someone to oversee your properties for you. On average, this expense is about 7 – 10% of the monthly rent charged with a likelihood that a fee will be charged to list and find tenants for a vacant property
.
Opportunity Cost
When entering into real estate investing, there is no shortage of options and possibilities. Opportunity costs will present themselves time and time again, which is the cost of an alternative given up to pursue something else. For example, let's say that there are a few properties you're evaluating for a flip opportunity. More than likely, you will only be able to choose one to purchase out of the group.
There is always a possibility of the one chosen not being the best property as far as maximizing the most profit. This dilemma could also be the choice between investing in a list of rental properties as well. To take it a step further, there is an opportunity cost on whether the first investment should be approached as a quick flip or a longer-term rental holding.
Time
Although not directly monetary or even initially considered, time can become a cost in itself. These expenses can manifest themselves in various and unexpected forms. Delivering paperwork to a title company to ensure a timely closing in the middle of a workday or an unexpected call from a tenant to report a problem with a property are just a few occurrences that can occupy an investor's time.  Not to mention just the amount of time it takes to look for properties to invest in.  Since time is an invaluable resource, it's imperative that investors' expectations are aligned properly with the proportion of the undertaking.
Caring Costs
The costs can be the amount of time that lapses from flip to sale or flip to rent.  Upkeep expenses.
The Bottom Line
In the beginning, real estate investing can be a frustrating experience, but ultimately it can be an immeasurably rewarding one. Perform thorough research to secure properties that have the potential to rent or sell quickly. Unexpected costs can truly come out of nowhere and properties are not guaranteed to sell or rent immediately. Having an emergency fund is a vital component of real estate investing because costs related to repairs, vacancies and taxes are inevitable. Whether you have one house or 50, opportunity costs will constantly be prevalent. There are a variety of expenses that new real estate investors don't consider, but should perform their due diligence to minimize the impact of potential risks.
If you are thinking about investing into real estate be sure to reach out to Doug today!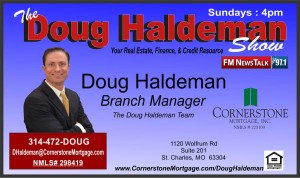 8 Costs That New Investors In Real Estate Do Not Consider Audio Segment 4
Podcast: Play in new window | Download