How to Rent your Home on AirBnB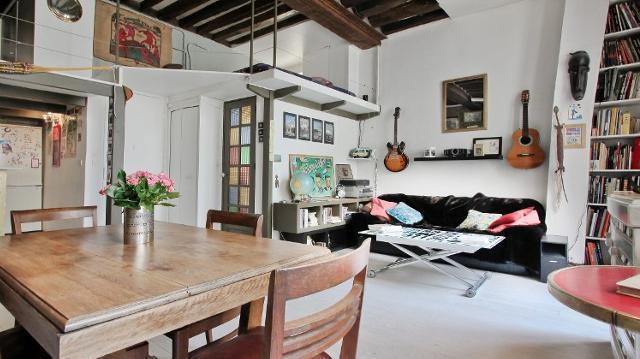 Would you pay for two hotel rooms in a single night, but use only one? Probably not, but when you go on holiday and continue to pay your rent or mortgage while you're gone, this is essentially what you're doing. Paying for a space you aren't staying in not only bleeds your travel budget, but leaves a perfectly usable space, well, unused.
What I find most painful about all of this is that there's a solution that can even hand you a profit while you're gone. In turn, it can also help other travellers explore your hometown. So why not return the favour, and earn some travel cash on the side? Here's how to rent your home on AirBNB and be an AWESOME host, too!
Listen to the Audio!
Make an AirBNB account
Signing up for AirBNB is safe and easy. If you haven't yet made an account, you can use our referral link and snag yourself a $20 USD coupon.
Some quick tips for setting up a trustworthy profile:
Fill it out & be detailed! Hosts are wary of accepting guests who don't adequately complete their profiles and in turn, guests are skeptical of hosts with barren profiles. At minimum, fill in enough so a stranger could get a general sense of who you are and feel comfortable welcoming you into their home, or them entering yours. AirBNB even gives you prompts on what to include (E.g. What are some of your favourite places to travel? What is your life motto?).
Get verified & include a clear photo of yourself. These two acts alone will convince people that you are not a faceless axe murderer. A clear image of yourself illustrates you aren't lazy, and verifications are a safe way to confirm your identity (you can see ours below). Verifications can include: a scanned Passport (not made public), connecting your mobile number (not displayed publicly), or linking your Facebook, Google, or LinkedIn account.
Set up your listing
AirBNB will practically hold your hand through this entire process. And by entirely, I mean it will also address these common questions:
How much should I charge per night? You needn't calculate this, AirBNB does it for you! A suggested nightly rate is provided based on the # of rooms, amenities, location, tourist season, prices of other listings near you, and whether you've had any bookings yet. In many cases, you can charge much more than you think. Ultimately, you decide the listing price and it can be adjusted anytime and changed for specific dates, weekends, and more.
What if I only want to list certain dates? No problem – you can even set this up and only rent your place once and then never again! You'll be provided a calendar which you can block out, open up, and adjust any time you like.
List amenities and describe your space accurately
When describing your listing, you want to help guests envision themselves in your home and what kind of atmosphere it will provide. Is it chilled out and relaxing? Footsteps from delectable eats and markets? Does it have that perfect little balcony for a morning tea, or a cozy couch and a great selection of books? Remember: your description is what will ignite people's interest to book your listing over someone else's.
Provide accurate descriptions
I cannot emphasize this enough, but accuracy is key. Being deceptive of what a home or amenities are actually like will result in poor reviews. And in the world of AirBNB, reviews will make or break whether you get subsequent bookings.
So, how to get great feedback? Be upfront! Acknowledge any potential turn-offs for guests. Bad surprises are what lead to docked stars on reviews. In turn, list charming qualities and offer other perks instead to off-set lesser aspects – here's how!
Address downfalls tactfully
People often worry about the not-so-great aspects of their home or neighbourhood, and it can even convince people to never list their space at all. Trust me when I say this: so long as you aren't living in the local dumpster, there will always be someone looking for a place, no matter how "average" it may be. If your description matches reality, guests shouldn't be disappointed with your space's downfalls.
Here's common deterrents hosts face, and some ways to address them:
Noisey neighbourhood?

Say so, but include why. Is it lively? A prime location just steps from all the action? A quick walk to the train station or close to the airport? Are there cafes, exciting nightlife, a thriving community feel in the area?

"Boring" residential area?

If your home is removed from the action, be transparent on this. One suggestion is to list transport options and distances/times to give guests an idea, as travellers will be annoyed if you aren't clear about how far out you are. A major plus of residential areas is peace and quiet, quick access to local shops, markets, or cafes, and a local, community feel.

Small living space?

State this, but describe what makes it great. Is it cozy, intimate, minimalist, space-wise? Are the trade-off's of wanting to spend most of the time in the vibrant neighbourhood better? (E.g. "This is a small space with a bustling neighbourhood at your doorstep").

Older unit?

Say so. But is it charming, historical, retro, or cozy? You can let people know you have an older home without making it sound too uninviting, but do acknowledge it in some way.

Got pets?

You MUST list this as guests can have allergies or discomforts. But are the pets cute, great company? Are they an adorable "local", and do they keep to themselves?
Provide perks
Small perks add a sense of invitation and are a low-cost investment for what you will earn per stay. Here's our suggested must-have's, as well as "above and beyond" provisions.
Must-Have's
Internet
A kettle
Coffee & tea
Sugar & creamer
Towels
Bonus Perks
Toiletries (shampoo & conditioner, soap)
Basic breakfast (yogurt in fridge, juice, granola bars, muffins and/or bread)
Local or national snacks/treats
Organic teas, hot cocoa, or fancy coffee
A list of your personal suggestions for eating, drinking, and activities
A map (awesome if you can take a minute to mark down your favourite local places)
Now, do you have to provide any of these? No, but I'd argue that these are low-cost staples that will make your home more attractive. If you really want your listing to stand out from the rest, consider those bonus perks as they are becoming increasingly rare in the AirBNB realm. Remember, these are a drop in the bucket to what you earn per stay!
List all nearby attractions & activities
No matter how mundane some of them may seem to you, be sure to list any or ALL of the following. If possible, also list the walking/transit times to reach them, which paints a vision of how accessible your place is.
Parks (national and local)
Walking trails
Popular neighbourhoods/areas
City centre
Shopping malls
Markets
Public transit
Grocery stores
Cafes
Restaurants
Tourist attractions
Look-outs/viewpoints
Post great photos of your space
Above all else, photos are arguably the most important aspect of your listing. Do not be lazy when it comes to showcasing your home, since you're likely to only take those photos once!
Here's some quick tips for posting photos:
Clean your apartment (As in, de-clutter, tidy overstuffed shelves, push aside trinkets, remove family photos and personal items, make sure bedsheets are not wrinkled and pillows are straightened).
Take photos in natural lighting – ideally on a sunny day with all curtains opened.
Capture the whole space. Step as far back into a room's corner or doorframe to capture its full size. If you can, stand on a chair or stool for a more aerial view. Use a landscape or panorama setting on your camera to get a wider shot, and snap the most attractive aspects of a room such as a large window space or beautiful balcony.
Add photos of the neighbourhood & street. Try to convey what the space and/or neighbourhood is like by adding a few photos of what's around. Even one photo of your street can help guests envision their visit.
Addressing ugly rooms
If you have a room you especially despise, do not omit photographing it. Being sneaky with guests will not only leave them upset, but will likely result in a bad review. Take a positive spin on less-desirable areas. Brighten a sad bathroom with a vase of flowers, colourful candles, or a vibrant shower curtain (see left). It doesn't take much!
Be sure to add descriptions to each of your photos as this influences the guest's perception of a shot, especially with potentially not-so-great rooms. If a space is small, call it "cozy" or "petite". If it's old and tired, dub it "vintage", "retro" or "well-loved". A crammed and tiny kitchen can instead be an "older but well-loved cooking nook". You can be honest without being overtly negative!
Now you can host! But here's 4 more tips to being a GREAT one
Being a host on AirBNB really is just 4 simple steps. But being an AWESOME host is what will ensure consistent bookings again and again. Here's 4 more final tips to avoiding hiccups and providing guests with a memorable experience.
Keep a good acceptance rate & keep your calendar up-to-date
Your acceptance rate is based on how many times you accept bookings, so make sure your calendar reflects when you are actually available. It's okay to decline a booking once in awhile, but this is tracked on your profile on a scale of 0 to 100% and may deter guests if it seems the hosts frequently declines. If you continuously decline guests because your calendar is incorrect or you don't respond within 24 hours of the request, your acceptance rate will drop.
Maintain a strong response rate
A response rate is based on how quickly and frequently you respond to messages on AirBNB. This rewards hosts that are prompt, which is attractive to guests who want a reachable host. Unfortunately a "glitch" in this system is that hosts must always have the last word, even in a string of back and forth messages. Make sure you always have the final message, even if it's simple "thanks!" or "great!", as AirBNB will otherwise track this as a non-response to the last message, bringing down your rate (we learned this the hard way).
Review your guests
AirBNB has now changed their review system so that guests and hosts cannot see the others review for 14 days after it's published (unless you leave a review, too). Leaving a review is courteous, and shows you are a responsible host. Remember, potential guests can see all of your written reviews (both about you and ones you've written on guests), so be respectful and detailed, as this gives potential bookers a flavour of who you are!
Have an emergency contact if you won't be nearby
Be sure to have someone reachable who can deal with any emergencies or issues guests could have. You should let this person know you'll be using them "just in case", and leave this contact info with guests. Problems that can arise range from leaky sinks, and Internet flops, to household floods and broken BBQs. It's not likely, but it can happen (and has happened to us – thankfully when we were physically nearby). An unreachable host is an AirBNB guest's worst nightmare and will definitely ruin your reviews!
From <http://thriftynomads.com/how-to-rent-home-earn-travel-cash/>