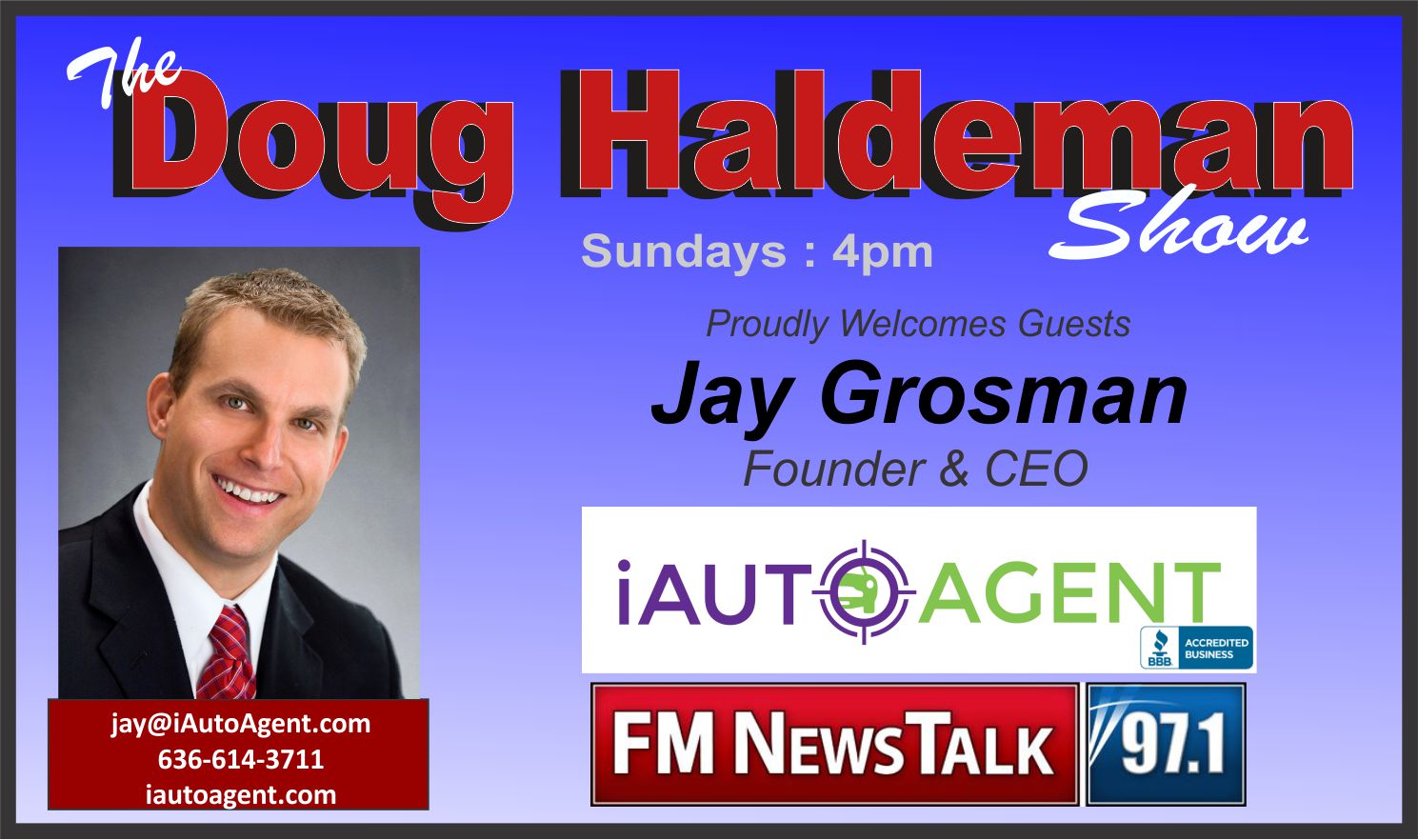 Revolutionary Way To Sell Your Car
Have you ever tried to sell your own car before? Better yet, have you purchased a vehicle before? Regardless of your answers we are about to change your way of thinking on how you buy and sell your cars.
As many of you know the second most expensive purchase you will make in your entire life is buying a car. (Of course there's those of us who buy helicopters and jets, but let's stay focused).
This progressive tech company in the automotive arena goes by the name of iAutoAgent.  iAutoAgent is the revolutionary  way to go about buying and selling cars, trucks, and SUV's. Jay Grossman and his team actually do all the work for you.   These real estate agents for your car will sell your cars for you, and do so absolutely free to you the seller.  You don't even have to leave the comfort and safety of your own home.
What does iAutoAgent do I can't do?
Jay and his team have proven time and time again to get you more money for your car, in less time, without you having to do any work.   iAutoAgent is giving the buyer of your vehicle a higher quality car than the dealerships.  If you were thinking about trading your car into a dealer for pennies on the dollar you have nothing to lose by giving iAutoAgent a try.
How does iAutoAgent make any money for the service they provide?
The fee iAutoAgent collects is paid for by the buyer of your vehicle.
If I am a buyer and have to pay a fee why would I want to use iAutoAgent?
People who buy their car from iAutoAgent get their car for an average of $2,500 less than the same car as they would've bought at the dealership.
You will also be happy to know Jay uses an outside source to inspect all vehicles before he even takes them on to sell to the consumer.  So Jay finds out everything about the car and shares that information with the seller and buyer so everyone is on the same page.
Is this buying and selling process safe for me?
When the fear and reality set in on how dangerous it was to use Craiglist; Jay Grossman created iAutoAgent.  His intention was to create a safe option for the consumer to handle the transaction of buying and selling a car.
What do I need to do to start the process?
All you need to do is contact Jay and he will handle the rest.  You get to sit back in the safety of your home and go about your business.
In summary, as you can tell the tech industry has begun penetrating the automotive space. It's time for change and iAutoAgent has brought that change. The days of going to the dealership and selling your own car on Craigslist are numbered. In addition to making you more money or saving you money  iAutoAgent is here to help.  You are one phone call to start selling and buying your next car. What are you waiting for?  This is a WIN-WIN for buyers AND sellers.
Podcast: Play in new window | Download