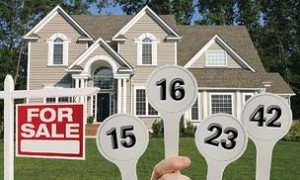 Most home buyers carefully consider putting in an offer on a new listing, how long should you wait to make the bid? When should you hold back on putting your bid in?
Unfortunately, there's no practical advice for this timeline. The pace of home buying is determined in two parts, by the market and by the seller's motivation. Most real estate professionals agree that buyers shouldn't wait too long when finding a good home. If you have thoroughly researched than you know the neighborhood and comparable residences that have sold recently.
Make sure to use caution with early offers most sellers think they've priced their home too low when an offer comes in fast. When a buyer knows the market and makes a bid, it should be because they see a good value. Make a fair proposal by doing your research and knowing what the value of the house is and what you're willing to offer.
There are other ways to make an early bid appealing besides making a fair proposal. One way is by making yourself look like a good candidate, buyers who don't have lots of contingencies (those who aren't dependent on selling their current home to buy a new one) are much more attractive to sellers. Prospective buyers with a solid 20% down payment are also more attractive. It's not uncommon for a seller to accept a lower offer from a buyer who is a safer financial bet and has the highest chance of closing.
While an early bid may get you the house you want, it's unlikely to get you a major bargain. However, in fast-moving markets the pressure to make an early offer can be critical. Bidders in these scenarios are often seasoned buyers who have been looking for months and may have already lost out on multiple bids. If you don't know the market well, haven't looked around, don't know what you want, don't have preapproval, or need to sell your own property to make the deal work, an early bid might not be your best bet. In slower markets, the sense of urgency may be different. But the general advice if you like a house, place a bid holds true everywhere.
Podcast: Play in new window | Download