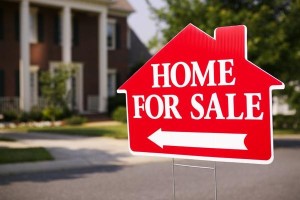 Homeowners tend to believe their home is worth more than it's actual value. Overpricing a home can sabotage your opportunity to get the most money for your property. If you're ready to sell take these four proactive tips so that you can be in the position to ensure the highest selling price in your neighborhood.
Tip 1: Your kitchen and master bedroom need an upgrade
The key point in upgrading is to keep your home in line with other homes in the neighborhood. Simple upgrades using similar materials as the homes around you will give the house a fresh upgrade that don't cost a lot of money. If you upgrade more than what the standard is it can be tough to overcome the costs.
Tip 2: Your home is cluttered and it's scaring off buyers
Keeping clutter minimal will help put your home's best assets and upgrades front and center. Put away counter appliances, clean off your bathroom sink, and organize cupboards and closets. You may even want to consider removing some furniture so that your home appears more spacious. De-personalize your space by removing photos, religious items, sports memorabilia, etc. If your home looks cluttered buyers may start to wonder if you have paid attention to other home maintenance.
Tip 3: You need to keep up with your neighbors
Pay attention to neighborhood trends. Do your neighbors have pools or finished basements? If they do and you don't you need to make changes to your home or be realistic about the asking price.
Tip 4: Your home has problem areas
Replacing flooring, wallpaper, baseboards, and loose knobs are just a few examples of important details. It pays to pay for a home inspection before you list your home so that you can address any issues in advance.
Podcast: Play in new window | Download