At one point in your life you either have the thing you want or the reasons why you don't
– Andy Roddick
Today John Sprague with Keller Williams Realty West enters a discussion with Doug and Tammie about the 3 Phases of Success. If you are entering the summer season with no real plan of success or maybe you want to tweak your goals tune in today to hear more on the topic.
Below is a summary of the 3 Phases of Success:
Phase 1) SMART goal with a written plan: Be sure your goals are Specific, Measurable Attainable Realistic and Timely
Phase 2) MASSIVE ACTION:  Be sure to create momentum so that you can experience: Action, Confidence and the results of your efforts.
Phase 3) ACCOUNTABILITY: Most of the time we need help with re-centering ourselves.  One way to do that is to have daily calls outlining results & intentions as it relates to the one thing you have set your mind to achieve.
If you are interested in receiving personal coaching contact Doug Haldeman or John Sprague for details.
Audio 1: Three Phases of Success

Audio 2: Three Phases of Success
---
Contact Information: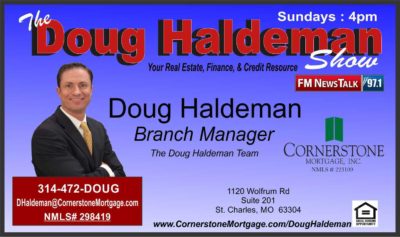 Doug Haldeman
314.472.3684
---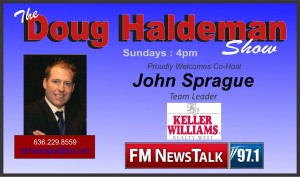 John Sprague
Team Leader
Keller Williams Realty West
636.229.8559
Podcast: Play in new window | Download